Home / Businesses / Let's Do Business
Let's Do Business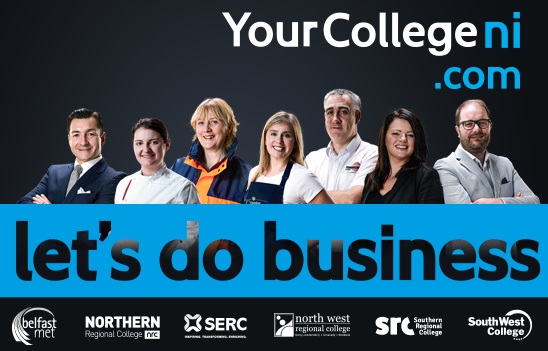 Here to help….
At Northern Regional College, we understand that many local businesses value highly skilled individuals to help them innovate and grow, and are aware of how the need to upskill and reskill existing employees and attract talented new staff is vital for their economic success.
We take pride in partnering businesses to develop new ways of working smarter whilst maximising their budgets. The College Business Engagement Team can enable businesses to access funding for Innovation Vouchers, funding for implementing innovation best practice within business and programmes for upskilling and reskilling staff with up to 75% off course fees.
In addition to our advertised courses we can offer you bespoke training delivered in house, online or through blended learning which can be tailored to your specific needs.
We at Northern Regional College are proud to offer a range of practical, effective services to help local businesses get results!
---
Meet the Team



For more information you can contact us directly or the team at business.support@nrc.ac.uk
---
FREE Resources
Find out more about our free resources and how to register your interest.
---