Social Care & Early Years
Access to Opportunity - Level 2
Start Date: 2nd September 2021
Code: PFFC01409
Essentials
Duration: 1 Year Full-time
Start date: 2nd September 2021
End date: 17th June 2022
Information Event: Y

---
Course Content
This one year full time course is designed for young people who have not yet achieved the qualifications suitable for entry to a Level 2/3 course, and who need time to learn the study skills and life skills to benefit from a Level 2 course. This course is varied, active and engaging, providing a range of experiences and opportunities to allow the development of the above skills for continuous study or employment. Students will achieve a number of Level 1/2 qualifications in subjects such as: Business Entrepreneurship, Personal and Social Development, Customer Service, Certificate of Personal Effectiveness and Essential Skills qualifications in Communication, Number and ICT. Work experience will be provided together with regular guest speakers and educational trips.
Listen to how the Access to Opportunity course helped students' progress in their career journey having left school without any qualifications.
---
Course Aims
To prepare for further study and employment
To develop life skills and employability skills
To address barriers to achievement in education and employment
To develop the skills, confidence and maturity to succeed in a Level 2 programme
---
No entry requirements, however you must attend an information session.
---
Successful completion of this course will allow progression to Level 2 courses in the college, subject to entry requirements and interview.
---
2 Coleraine Road
Ballymoney
BT53 6BT
028 2766 0401
Contact
Donal Macauley Send email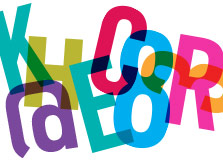 Essential Skills
All full-time students at the Northern Regional College have the opportunity to improve their English, Maths and IT skills and gain qualifications. The qualification you take will depend on the qualification you already have. If you do not have a grade C or above in GCSE English, Maths or ICT, you MUST do Essential Skills. This will form a compulsory part of your timetable.
Show Essential Skills courses
Your Courses
There are no courses added to the shortlist.