Engineering & Science
Advanced Manufacturing Engineering (Development Technical Knowledge) - Level 3
Start Date: 2nd September 2021
Code: PFFB02111
Further Education
Full-time
Ballymena
Course Information
We are currently not accepting applications for this course. To make an enquiry or register your interest please email the course contact below. Applications for 2022/23 will open in January 2022.
Essentials
Duration: 2 Years Full-time
Start date: 2nd September 2021
End date: 9th June 2023
Information Event: Y

---
Successful students automatically progress to the second year of the Level 3 BTEC Extended Diploma.
---
Course Content
To help in the study of this programme, students in the first year will undertake study of 9 units. Six of these count towards a Subsidiary Diploma which could be 'banked' after the first year. However, for a student wishing to progress to complete the Level 3 BTEC Extended Diploma, it is imperative to have a pass in all 9 of the Year 1 units with a view to completing 17 units in total over the two years. It is possible for a student, in the second year to apply for a Diploma Certification (11 units in total), but this would only be done at the end of Year 2 when the final Exam Board Assessments are compiled.
The Level 3 BTEC Extended Diploma is made up of 5 core units and 12 specialist units. Core units are:
Health and Safety in the Engineering Workplace
Communications for Engineering Technicians
Mathematics for Engineering Technicians
Engineering Project (Year 2)
Mechanical Principles and Applications OR Electrical and Electronic Principles.
Specialist units are offered to students e.g.
Further Mathematics for Engineering (which is included specifically for those students wishing to progress to higher education)
Business Operations in Engineering
Properties and Applications of Engineering Materials
Engineering Drawing
Fabrication Process and Technology
Selecting and Using PLCs
Electrical Technology
Electro, Pneumatic and Hydraulic Systems and Devices
Applications of Computer Numerical Control in Engineering
Computer Aided Manufacturing
Industrial Robot Technology
Principles and Applications of Electronic Devices and Circuits
Electronic Fault Finding
Principles and Operation of Three Phase Systems.
Throughout both years of study the students undertake practical workshop activities to enhance the theoretical studies undertaken. If you are accepted onto this course without a Grade C or above in Maths and/or English you will be required to complete the relevant Essential Skills qualification. This will be a compulsory part of your timetable.
---
Special Features
The Level 3 BTEC Extended Diploma in Engineering contains a number of specialist units to develop a twin stream of Mechanical and Electrical engineering skills, enabling students to progress along either route in Higher Education. This Diploma introduces the learner to the subject knowledge required for a range of technical and professional occupations within engineering.
Within this course you have the opportunity to apply for place within Career Ready programme which offers a direct route into employment and is ultimately aimed at increasing your employability.
---
Course Update
Please note that due to redevelopments at Ballymena (Farm Lodge) campus some courses may be relocated to alternative suitable locations.
---
Applicants should have at least 4 GCSE's at Grade C or above including Maths and one other STEM subject.
A Level 2 BTEC Extended Certificate or Diploma in Engineering with Merit grade in Maths for Engineering and satisfactory performance in any externally examined units will be considered.
In circumstances where there are more applications for the course than there are places available, the College reserves the right to select candidates by enhancing the criteria to consider higher grades or achievement in STEM subjects.

---
HND or Foundation Degree (full-time)
Higher Level Apprenticeship (with Foundation Degree studies)
Emment (with Higher Education studies)
Degree courses in Engineering
---
Farm Lodge Buildings
Ballymena
BT43 7DF
028 2565 2871
Contact
Darren Houston Send email
Alternatively it is available at the following campuses.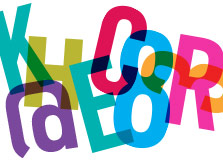 Essential Skills
All full-time students at the Northern Regional College have the opportunity to improve their English, Maths and IT skills and gain qualifications. The qualification you take will depend on the qualification you already have. If you do not have a grade C or above in GCSE English, Maths or ICT, you MUST do Essential Skills. This will form a compulsory part of your timetable.
Show Essential Skills courses