Engineering & Science
Animal Care - Level 2 Traineeship
Start Date: 4th September 2023
Code: PTFN01138
Further Education
Full-time
Newtownabbey
Course Information
Applications are closed. To register your interest contact our Admissions Team.
Essentials
Duration: 1 Year Full-time
Start date: 4th September 2023
End date: 7th June 2024
Information Event: Yes

Course fee: FREE (Eligibility criteria may apply)
---
The NI Traineeship provides a high-quality vocational education and training programme for those who aspire to work within a specific sector. Full details of the programme is available in our Traineeship page.
---
Course Content
The Level 2 NI Traineeship in Animal Care aims to develop your understanding, knowledge and practical skills in relation to small animal care. It provides excellent preparation for working with animals and is suitable for those who wish to enter a wide range of careers within the animal industry.
As part of this traineeship you will undertake a Level 2 Diploma in Animal Care vocational qualification which will enable you to gain the skills and knowledge relating to the following:
Animal health
Animal biology
Animal welfare and ethics
Animal behaviour assessment and safe handling
Animal husbandry
Animal Care Industry Employment
Practical animal care project
This traineeship will also include the following key elements:
Vocational skills development
Transversal and digital skills
Literacy and numeracy qualifications at Level 2 (if required)
Work placement of 150 hours
Why undertake a traineeship?
It will provide you with the skills to pursue a career within the animal industry
It provides leaners with industry work experience, which will provide you with the opportunity to experience what a career working with animals would be like
---
You must have a minimum 4 GCSE grades D - E
In addition, literacy and numeracy qualifications at Level 2 can be completed alongside the main traineeship content if required.
If you do not meet the entry requirement you may be able to join the Traineeship programme on an introductory phase. Full details will be provided at the information session.
In the event of oversubscription, the College reserves the right to apply enhanced criteria. See our Traineeship page for more information on enhanced entry criteria and the introductory phase.
---
All trainees who have attained the Full Traineeship Certificate can progress to employment or further study on a programme like the Level 3 National Foundation Diploma Animal Management. The college also offers a Higher Education pathway in the form of a Level 4 HNC and a L5 HND in Animal Management.
Possible career pathways may include:
Veterinary care and sciences
Animal welfare
Agriculture and equine study
Zoological and behavioural studies
---
400 Shore Road
Newtownabbey
BT37 9RS
028 9085 5000
Contact
Admissions Send email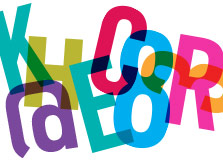 Essential Skills
All full-time students at Northern Regional College have the opportunity to improve their English, Maths and ICT skills and gain qualifications. The qualification you take will depend on the qualification you already have. If you do not have a grade C or above in GCSE English, Maths or ICT, you MUST complete Essential Skills; this will form a compulsory part of your timetable. If you are planning to go on to further study (for example university), please check if a GCSE qualification (rather than Essential Skills Level 2 equivalent) is required. For those who have a GCSE grade D in Maths or English, we offer a GCSE fast-track course.
Show Essential Skills courses