Engineering & Science
Animal Care - Level 2
Start Date: 2nd September 2021
Code: PFFC01172
Further Education
Full-time
Ballymoney
Course Information
We are currently not accepting applications for this course. To make an enquiry or register your interest please email the course contact below. Applications for 2022/23 will open in January 2022.
Essentials
Duration: 1 Year Full-time
Start date: 2nd September 2021
End date: 3rd June 2022
Information Event: Y

---
Course Content
A total of 60 credits is required to achieve the full award. Units include:
animal health and wellbeing,
feeding and watering,
work related experience in the land-based sector,
safe working with and around animals,
introduction to animal science,
animal housing,
animal behaviour and handling.
6 hours per week required in a suitable placement.
If you are accepted onto this course without a Grade C or above in Maths and/or English you will be required to complete the relevant Essential Skills qualification. This will be a compulsory part of your timetable.
---
Special Features
150 hours work placement is an integral part of the programme.
Students also care for small animals in the College.
Visits to settings of interest are arranged.
---
Assessment Methods
Assessment is through written assignment, practical tasks and a multiple choice test online. 2 hours per candidate for practical assessment. 4 tasks x 1/2 hour.
---
​​
A standard of literacy and numeracy supported by a general equivalent to 4 GCSEs grade D-E or related work experience or other equivalent qualification. Students without the specified entry requirements but who have an interest and experience with animals may be considered for the programme. In circumstances where there are more applications for the course than there are places available, the College reserves the right to ask for higher grades.
---
Advanced Certificate or other related level 3 qualifications in Animal Management or work in the animal care industry.
---
2 Coleraine Road
Ballymoney
BT53 6BT
028 2766 0401
Contact
Sarah Kyle Send email
Alternatively it is available at the following campus.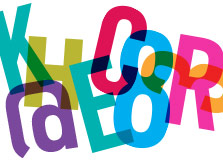 Essential Skills
All full-time students at the Northern Regional College have the opportunity to improve their English, Maths and IT skills and gain qualifications. The qualification you take will depend on the qualification you already have. If you do not have a grade C or above in GCSE English, Maths or ICT, you MUST do Essential Skills. This will form a compulsory part of your timetable.
Show Essential Skills courses