Engineering & Science
Animal Management - Level 3 Extended Diploma
Start Date: 4th September 2023
Code: PFFN01171
Essentials
Duration: 2 Years Full-time
Start date: 4th September 2023
End date: 6th June 2025
Information Event: Yes

Course fee: FREE (Eligibility criteria may apply)
---
Course Content
A total of 180 credits are required to achieve a full award. Examples include:
Understand and promote animal health
Manage animal accommodation
Understand animal anatomy and physiology
Plan and monitor animal feeding
Understand the principals of animal biology
Understand animal handling and safe working
Undertake and review workrelated experience in the landbased industries
Undertake an investigative project in the land-based sector
Business management in the land-based sector
The course will be assessed by a combination of practical work and assignments.
If you are accepted onto this course without a Grade C in Maths and/or English you will be required to complete the relevant Essential Skills qualification.
Some of our Level 3 in Animal Management students share their experiences about the course.
---
Special Features
300 hours work placement is an integral part of the programme.
Students will also care for small animals in the College.
Visits to settings of interest are arranged.
---
Applicants should have at least 4 GCSEs Grade C or above, Level 2 Diploma in Animal Care or equivalent, subject to interview. In circumstances where there are more applications for the course than there are places available, the College reserves the right to ask for higher grades.
---
Higher Education, Higher National Diplomas or University to study Animal Management. Some students may choose to progress directly into employment from the course. The knowledge and skills gained equip the student well for this option.
---
400 Shore Road
Newtownabbey
BT37 9RS
028 9085 5000
Contact
Admissions Send email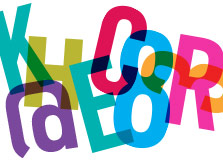 Essential Skills
All full-time students at Northern Regional College have the opportunity to improve their English, Maths and ICT skills and gain qualifications. The qualification you take will depend on the qualification you already have. If you do not have a grade C or above in GCSE English, Maths or ICT, you MUST complete Essential Skills; this will form a compulsory part of your timetable. If you are planning to go on to further study (for example university), please check if a GCSE qualification (rather than Essential Skills Level 2 equivalent) is required. For those who have a GCSE grade D in Maths or English, we offer a GCSE fast-track course.
Show Essential Skills courses