Engineering & Science
Animal Management - Level 3 Extended Diploma
Start Date: 4th September 2023
Code: PFFC01171
Essentials
Duration: 2 Years Full-time
Start date: 4th September 2023
End date: 6th June 2025
Information Event: Yes

Course fee: FREE (Eligibility criteria may apply)
---
Course Content
This qualification is equivalent to three A Levels and is a full-time two-year programme.
The course will give you a wide range of knowledge and skills essential to progress within the animal sector through the study of units directly related. There is an attendance commitment requirement of approximately 16.75 hours per week, may vary dependant on the needs of the course.
There are a total of 15 units within this qualification 8 mandatory units and 7 optional units, which cover the following aspects of animal management:
Animal breeding and genetics (Exam)
Animal biology (Exam)
Animal welfare and ethics (External Assessment)
Practical animal husbandry
Animal behaviour
Animal health and diseases
Work experience in the animal sector
Investigative research project
Business management in the animal sector
Developing an Enterprise in the Animal Sector
Exotic animal husbandry
Zoological animal health and husbandry
Wildlife ecology and conservation management
Animal metabolism
Advanced animal nutrition
If you are accepted onto this course without a Grade C in Maths and/or English you will be required to complete the relevant Essential Skills qualification.
Some of our Level 3 in Animal Management students share their experiences about the course.
---
Special Features
300 hours of work experience with an employer in the sector
Students will be required to purchase a uniform pack
Students will care for small animals in the College
Visits to settings of interest are arranged
---
Course Update
Please note from September 2024, all courses are planned to move to the new Coleraine campus.
---
Minimum 4 GCSEs Grade C or above including Maths, English and Science or equivalent, or Level 2 Diploma in Animal Care (at Distinction grade), subject to interview.
Medical evidence of current vaccination (or immunity) against tetanus prior to commencement of animal housework and work experience.
In circumstances where there are more applications for the course than there are places available, the College reserves the right to ask for higher grades.
---
This qualification will give you the skills needed for direct employment in the animal management sector, and is suitable for those who wish to enter a particular specialist area of work, such as:
Animal technician
Animal breeding associate
Animal welfare centre manager
Pet-store manager
Animal nutritionist
Kennel and cattery Assistant
Animal officer/inspector
Livestock manager.
There are many roles in this sector where recruitment is at graduate level. The qualification carries UCAS points and is recognised by higher education providers as meeting admission requirements to many relevant courses, for example:
BSc (Hons) in Animal Management
BSc (Hons) in Agriculture
Foundation Degree in Animal Management and Behaviour (FdSc)
Foundation Degree in Animal Management (FdSc)
HND Animal Management.
---
2 Coleraine Road
Ballymoney
BT53 6BT
028 2766 0401
Contact
Admissions Send email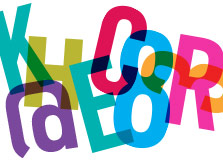 Essential Skills
All full-time students at Northern Regional College have the opportunity to improve their English, Maths and ICT skills and gain qualifications. The qualification you take will depend on the qualification you already have. If you do not have a grade C or above in GCSE English, Maths or ICT, you MUST complete Essential Skills; this will form a compulsory part of your timetable. If you are planning to go on to further study (for example university), please check if a GCSE qualification (rather than Essential Skills Level 2 equivalent) is required. For those who have a GCSE grade D in Maths or English, we offer a GCSE fast-track course.
Show Essential Skills courses