Art and Design, Media & Performing Arts
Animation & Visual Effects (Creative Media Practice) - Level 3
Start Date: 1st September 2020
Code: C02069 CRF1A
Essentials
Duration: 2 Years Full-time
Start date: 1st September 2020
End date: 3rd June 2022
Information Event: Y

---
Course Content
Animation is a rapidly-expanding sector in Ireland North and South, with companies selling home-grown programmes all over the world, particularly for the children's market. The related area of visual and special effects for TV & Film is also expanding. Drawing on our expertise in TV and Interactive Media, we are now offering students an exciting new course, where they will specialise in Animation Production, Character Creation and Modelling, Comics and Graphic Novels, Visual and Special Effects, and Digital, 2D, 3D and Stop-Go techniques. Could you create the next Postman Pat, Spongebob or Danger Mouse?

Students will study:
how to animate action and figures
how to design characters
how to create stories
how to use a range of 2D and 3D software
freehand drawing and set design skills
how to build props
how to create special effects
how to create stop-go and how to research, produce and pitch ideas.

---
Course Aims
For students to develop creatively and entrepreneurially to the point where they can either enter the Animation employment market directly or apply to a specialist university course.
---
Special Features
Professional animators and media workers lecturing on the course, with specialist software and good industrial links.
---
Assessment Methods
Mostly internal assessment, with two modules assessed externally.
---
Applicants should have at least 4 GCSEs at Grades C or above plus demonstrable interest in Animation
---
Students will be able to explore the local employment market when they achieve this qualification, and / or progress to university in Northern Ireland or beyond.
---
Coleraine (Beresford Avenue)

Contact
Peter McMullan Send Email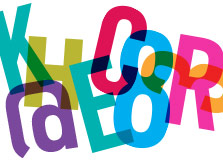 Essential Skills
All full-time students at the Northern Regional College have the opportunity to improve their English, Maths and IT skills and gain qualifications. The qualification you take will depend on the qualification you already have. If you do not have a grade C or above in GCSE English, Maths or ICT, you MUST do Essential Skills. This will form a compulsory part of your timetable.
Show Essential Skills courses
Your Courses
There are no courses added to the shortlist.