Engineering & Science
Applied & Medical Science - Foundation Degree
Start Date: 13th September 2021
Code: PHFC01976
Higher Education
Full-time
Coleraine
Course Information
We are currently not accepting applications for this course. To make an enquiry or register your interest please email the course contact below. Applications for 2022/23 will open in January 2022.
Essentials
Duration: 2 Years Full-time
Start date: 13th September 2021
End date: 26th May 2023
Information Event: Y

Fee for 2021/2022 Academic Year:
£2500 - View available payment options.
---
Course Content
Modules include:
Communications & IT For Applied Sciences
Introduction to Biology and disease
Fundamentals of chemistry
Maths and statistics for Bioscience
Human Physiology & Anatomy
Chemistry
Laboratory Practice for Applied & Medical Sciences
Cell Biology
Biochemistry and human nutrition
Professional practice in the laboratory
Labs Skills and safety
Introduction to Evidence-based professional practice
Work based learning - this is mandatory*
*During the second year of the course, students carry out a mandatory total of 400 hours of work based learning. The College has good links with the local bioscience industry. This aspect of the course provides valuable experience of the workplace to support future study and/or employment.
---
Assessment Methods
Each module is assessed by using a range of assessment methods.
---
University Connections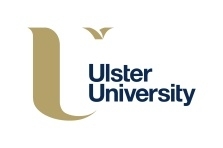 ---
A minimum of 48 UCAS tariff points comprising a pass grade in at least one STEM subject at GCE A level. Candidates must have studied Biology/Chemistry or equivalent to at least Level 3.
BTEC Level 3 Extended Diploma (PPP) in a Science Programme.BTEC Level 3 Diploma (MP) in a Science Programme.
GCSE Mathematics, grade C or above, and GCSE English, grade C or above or equivalent.
A qualification or set of qualifications considered by the Course Team to be equivalent to one of the above;
In circumstances where there are more applications for the course than there are places available the college reserves the right to select candidates from those achieving the highest grades.
Where mature students wish to have prior education and/or experience taken into account, in lieu of meeting the full course entry requirements, they should contact the relevant Course Director by 10th August, as an application deadline will apply.
Please Note If a course is over-subscribed the college reserves the right to enhance the entry criteria.
---
Students successfully completing the course will be suitable for full-time employment and/or progression to full-time and part-time degree in related disciplines. Foundation Degree students with appropriate grades will be eligible to apply for exemption from the first year of related degree programmes at the University of Ulster, such as BSc Hons Biomedical Science.
---
Beresford Avenue
Coleraine
BT52 1HJ
028 7035 4717
Contact
David Egan Send email