Engineering & Science
Applied Science (Biomedical Science) - Level 3 Extended Diploma
Start Date: 4th September 2023
Code: PFFC02082
Further Education
Full-time
Coleraine
Course Information
Applications are closed. To register your interest contact our Admissions Team.
Essentials
Duration: 2 Years Full-time
Start date: 4th September 2023
End date: 6th June 2025
Information Event: Yes

Course fee: FREE (Eligibility criteria may apply)
---
Successful students automatically progress to the second year of the Level 3 BTEC Extended Diploma.
---
Course Content
The BTEC Extended Diploma in Applied Science is a qualification equivalent to 3 'A2' levels and provides education and training for scientists in a wide range of sectors. With 90% of businesses recruiting STEM skilled graduates and the starting salary of a job in the STEM sector averaging at £26,967per year, now is the time to enrol on a STEM-centred course and consider a career in this area.
This course will provide you with a wide range of essential knowledge, skills and practical techniques for the science sector or further study. The course has a strong focus on the application of theory to real-life industrial settings and will deepen your science knowledge and practical skills allowing the opportunity for numerous progression routes.
Students enrolled on the course will study 13 units of which 7 are mandatory and will be assessed both internally and externally (42%). Exam-based assessments (externally assessed) will focus on practical, research development, knowledge and application across biology, chemistry and physics contexts, whilst coursework (internal assessments) will have a more practical and industry related application.
With the opportunity to embark on their own project-based research module in their second year, our students will get to experience completing an undergraduate dissertation. They will learn the fundamental and academic skills required to research effectively and independently, carry out practical experiments to great detail, analyse results accurately and carry out statistical analysis whilst developing their employment and interpersonal skills.
Applied Science students Ryan and Niamh share their experiences of what it is like to study this course at the College.
---
Special Features
An additional level 2 qualification.
An annual Biomedical and Nutrition Workshop at Ulster University, Coleraine.
UCAS guidance and support through application.
Project-based learning.
Vocational visits and guest speakers.
---
Course Update
Please note from September 2024, all courses are planned to move to the new Coleraine campus.
---
Applicants require a minimum of four GCSEs which should include a grade C or above in Maths and English and Double Award Science. Students with Single Award Science and GCSE equivalents will also be considered on a case by case basis.
In circumstances where there are more applications for the course than there are places available, the College reserves the right to select candidates from those achieving the highest grades.
---
Students can expect to progress to a range of Higher Education courses such as the Ulster University Foundation Degree in Applied and Medical Sciences or onto BSc Hons or MSc degree programmes such as biomedical science, forensic science, nutrition, radiography, physiotherapy, environmental science, zoology, optometry, biology, microbiology, pathology, marine biology and law.
The qualification carries UCAS points and is recognised by higher education providers as meeting, or contributing to, admission requirements for many relevant Science courses. It also provides the skills for direct route into employment within the science sector or higher-level apprenticeships.
---
Beresford Avenue
Coleraine
BT52 1HJ
028 7035 4717
Contact
Admissions Send email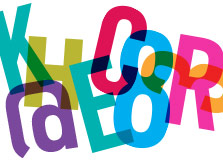 Essential Skills
All full-time students at Northern Regional College have the opportunity to improve their English, Maths and ICT skills and gain qualifications. The qualification you take will depend on the qualification you already have. If you do not have a grade C or above in GCSE English, Maths or ICT, you MUST complete Essential Skills; this will form a compulsory part of your timetable. If you are planning to go on to further study (for example university), please check if a GCSE qualification (rather than Essential Skills Level 2 equivalent) is required. For those who have a GCSE grade D in Maths or English, we offer a GCSE fast-track course.
Show Essential Skills courses