Engineering & Science
Applied Science (Biomedical Science) - Level 3 Extended Diploma
Start Date: 4th September 2023
Code: PFFB02082
Essentials
Duration: 2 Years Full-time
Start date: 4th September 2023
End date: 6th June 2025
Information Event: Yes

Course fee: FREE (Eligibility criteria may apply)
---
Successful students automatically progress to the second year of the Level 3 BTEC Extended Diploma.
---
Course Content
The BTEC Level 3 National Extended Diploma in Applied Science qualification is a two year programme of study which on complete is equivalent to three A Levels in applied science
This programme of study aims to provide learners with not only laboratory skills but also the biological and chemical knowledge which will be beneficial to those that wish to progress to third level education.
Students that successfully complete year one of this programme will be awarded a Foundation Diploma in Applied Science (1 A-Level equivalent) and will progress to year two of the Extended Diploma to complete their studies.
The subjects covered throughout the two years are wide and varied and aim to provide the learner with the essentials of biological and chemical systems. Project work is an essential component of this course of study and we aim to enhance the learner's scientific skills in this area. The programme consists of 7 core units supplemented with additional supporting units which include subjects such as:
Investigative Project
Practical Scientific Procedures and Techniques
Physiology
Chemistry
Microbiology
Mathematics and Statistics for Science
---
Special Features
UCAS application support will be provided by experienced science tutors and the college's career support department who will provide personal statement guidance and career advice when applying to university or seeking employment.
---
Course Update
Please note that due to ongoing major campus construction projects courses at Ballymena, Coleraine and Ballymoney may be relocated to alternative suitable locations as required.
---
Applicants require a minimum of four GCSE which should include a grade C or above in Maths and English and Double Award Science. Students with Single Award Science and GCSE equivalents will also be considered on a case by case basis.
In circumstances where there are more applications for the course than there are places available, the College reserves the right to select candidates from those achieving the highest grades
---
Progression routes for students that successfully complete the BTEC Level 3 National Extended Diploma in Applied Science have a wide range of possible employment, career and higher education opportunities as listed below.
Biomedical Sciences
Biological Sciences
Dietetics
Nutrition Studies
Physiotherapy
Radiography
Occupational Therapy
Optometry
Biomedical Engineering
Nursing
Paramedic Studies
Food Technology
Biotechnology
Agricultural Science
Environmental Studies
Sports Science
Marine Biology
HLA in Science
Foundation Degree in Applied and Medical Science (at Northern Regional College)
---
Trostan Avenue Building
Trostan Avenue
Ballymena
BT43 7BN
028 2563 6221
Contact
Admissions Send email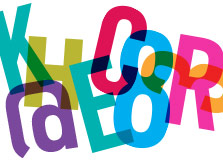 Essential Skills
All full-time students at Northern Regional College have the opportunity to improve their English, Maths and ICT skills and gain qualifications. The qualification you take will depend on the qualification you already have. If you do not have a grade C or above in GCSE English, Maths or ICT, you MUST complete Essential Skills; this will form a compulsory part of your timetable. If you are planning to go on to further study (for example university), please check if a GCSE qualification (rather than Essential Skills Level 2 equivalent) is required. For those who have a GCSE grade D in Maths or English, we offer a GCSE fast-track course.
Show Essential Skills courses