Engineering & Science
Applied Science - Level 2
Start Date: 2nd September 2021
Code: PFFN01486
Further Education
Full-time
Newtownabbey
Course Information
We are currently not accepting applications for this course. To make an enquiry or register your interest please email the course contact below. Applications for 2022/23 will open in January 2022.
Essentials
Duration: 1 Year Full-time
Start date: 2nd September 2021
End date: 3rd June 2022
Information Event: Y

---
Course Content
This programme will prepare you for the Level 3 Extended Diploma in Applied Science or employment in Science-related areas such as hospital laboratories, forensics or horticulture. You will study the following units to develop your interest and understanding of Science:
Chemistry and our earth
Energy and our universe
Biology and our environment
Applications of chemical substances
Applications of physical sciences
Using mathematical tools in science
Investigating a crime scene
Chemical analysis and detection
Exploring our universe
Health applications of life science
Two further units (Principles of Science and Applications of Science) are assessed through short external examinations.
If you are accepted onto this course without a Grade C or above in each of Maths and/or English and ICT you will be required to complete the relevant Essential Skills qualification. This will be a compulsory part of your timetable.
---
Special Features
You will have opportunities to gain a range of practical skills which will be valuable for further study as well as being in demand by employers. The course includes educational visits and guest speakers.
---
A standard of literacy and numeracy supported by a general education equivalent to 4 GCSEs grade D-F or related work experience or other relevant qualifications. In circumstances where there are more applications for the course than there are places available, the College reserves the right to ask for higher grades.
---
You can then progress to the Level 3 BTEC Extended Diploma in Applied Science or other equivalent qualifications or employment in Science-related areas such as hospital, laboratories forensics, or horticulture.
---
400 Shore Road
Newtownabbey
BT37 9RS
028 9085 5000
Contact
Tara Millar Send email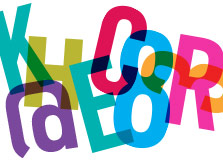 Essential Skills
All full-time students at the Northern Regional College have the opportunity to improve their English, Maths and IT skills and gain qualifications. The qualification you take will depend on the qualification you already have. If you do not have a grade C or above in GCSE English, Maths or ICT, you MUST do Essential Skills. This will form a compulsory part of your timetable.
Show Essential Skills courses