Art and Design, Media & Performing Arts
Art and Design Skills for Modern Creative Industries - Level 2 Diploma
Start Date: 4th September 2023
Code: PFFN01007
Essentials
Duration: 1 Year Full-time
Start date: 4th September 2023
End date: 7th June 2024

Course fee: FREE (Eligibility criteria may apply)
---
Course Content
There is a continuous demand for modern, flexible, artistic and technical skills across the Creative Industries. From advertisement and marketing content to supporting production for entertainment purposes. From technically and creatively supporting live or staged performances to producing artwork that motivates and inspires others. Creative industries in Belfast are thriving and providing job opportunities for artistic creatives. This exciting new course, aligned with the Department for the Economy's 10x strategy, is aimed at students who want to specialise in art, design and the technology needed to support today's creative industries.
Our learners will study for 15 hours per week across one academic year.
During this time, you will learn a range of skills, including:
Analogue and digital art & design skills
Graphic Design
Stage set-up (Sound and lighting skills for a modern theatre)
Set creation using art & design skills
Digital Photography
Project management
Entrepreneurship
This one-year Level 2 course, delivered by industry experienced lecturers, will set you on a very definite pathway to employment or progression to further and higher education in the sector.
If you have a talent for art & design, interested in sound and lighting for performances, if you love working with technology and if you want to become part of the creative industry then this is ideal for you.
Equipment
All hardware and software, tools and techniques used on the course are industry standard and will allow you to gain invaluable experience before entering the world of work or further study. As well as learning the essential elements of art & design, you will get the opportunity to learn the following
Adobe Photoshop
Adobe Illustrator
Adobe Premiere Pro
Adobe Audition
Apple Logic
AVID Pro-Tools
You will also get to use a range of professional hardware including:
Theatrical sound and lighting equipment
Sound and lighting desks
Microphones (wired and wireless)
DSLR Cameras
Windows and Apple Mac computers
World Skills competitions
Our students also get the opportunity to compete in the creative media section of the World Skills competition. This allows students to benchmark their skills against their peers across the UK. It also gives you the potential for travel if you make it to the final which is usually held at the NEC in Birmingham each year. Numerous past Level 2 students from NRC have made it to the final over the past five years.
Industry engagement
We have excellent connections with the local creative media industry sectors and welcome a broad range of guest speakers throughout the year. Some of these contacts have resulted in students receiving placement opportunities and eventually permanent jobs with the company.
---
Assessment Methods
All assessment for the course is carried out via coursework, there are no examinations for this qualification. Assessment will be both practical and written, with the practical taking the higher percentage. Students will be assessed individually but, just like the creative industry, you will also learn how to work as part of a team. Students will be given projects which reflect industry needs which helps to ready them for future employment.
---
Applicants should have 4 GCSE's at Grade D-E or above, or other relevant qualifications. In circumstances where there are more applications for the course than there are places available, the College reserves the right to ask for higher grades.
---
There are plenty of different pathways and progression routes after studying our level 2 course. Many of our former students choose to continue their studies on our award-winning level 3 in Creative Media Practice or our Level 3 in Performing Arts.
Level 2 vocational studies provide an opportunity to get a real head start in an exciting and innovative sector which is growing constantly.
---
400 Shore Road
Newtownabbey
BT37 9RS
028 9085 5000
Contact
Admissions Send email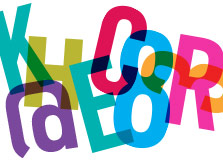 Essential Skills
All full-time students at Northern Regional College have the opportunity to improve their English, Maths and ICT skills and gain qualifications. The qualification you take will depend on the qualification you already have. If you do not have a grade C or above in GCSE English, Maths or ICT, you MUST complete Essential Skills; this will form a compulsory part of your timetable. If you are planning to go on to further study (for example university), please check if a GCSE qualification (rather than Essential Skills Level 2 equivalent) is required. For those who have a GCSE grade D in Maths or English, we offer a GCSE fast-track course.
Show Essential Skills courses