Art and Design, Media & Performing Arts
Art, Design and Media Practice - Level 3/4 Foundation Diploma
Start Date: 2nd September 2021
Code: PFFB02057
Further Education
Full-time
Ballymena
Course Information
We are currently not accepting applications for this course. To make an enquiry or register your interest please email the course contact below. Applications for 2022/23 will open in January 2022.
Essentials
Duration: 1 Year Full-time
Start date: 2nd September 2021
End date: 17th June 2022
Information Event: Y

---
Course Content
The Level 3 qualification is for learners who are looking to broaden their practical and theoretical understanding of art, design and media practice as a bridging year in preparation for higher education. It is suitable for learners who have had a significant amount of learning of creative subjects at Level 3 and wish to consolidate their learning further before progressing to higher education. It is also suitable for adult learners with some creative experience, but without Level 3 creative qualifications.

The course has been developed to support progression to higher education. In addition, teachers, employers and professional bodies have been consulted in order to confirm that the content is appropriate for those learners who choose to enter employment directly.

The qualification provides the knowledge, skills and understanding that will prepare learners for further study or training. Learners taking this qualification will study one mandatory learning and teaching module covering six areas of learning:

(a) investigation
(b) experimentation
(c) evaluation and review
(d) realisation
(e) communication
(f) self-directed practice

The qualifications offer learners the opportunity to experiment widely and take creative risks in order to develop a broad portfolio of work. It provides opportunities to develop art and design skills through a process of self-direction, reflective practice and communication, which are key skills for progression to higher education. The requirements mean that learners develop the transferable skills that are highly regarded by higher education and employers.
End of Year Digital Showcase
Check out this video of a selection of student's work which would traditionally be showcased during the End of Year Show.
---
Essential Criteria:
one Advanced GCE supported by three GCSE grades A* to C
a combination of an Advanced GCE in Applied Art and Design or AS GCE in Art and Design supported by appropriate previous accredited achievement
BTEC National Diploma in Art and Design or a Level 3 BTEC Extended Diploma in Art and Design
Mature applicants who wish to prepare a portfolio and develop the skills necessary for entry into higher education art and design and show evidence of aptitude for this qualification.
Applicants will be given the opportunity to attend a personal interview, which will enable assessment of the applicant's needs, abilities and potential to benefit from the programme and will need to show a portfolio of work which demonstrates evidence of having achieved a standard which will enable the student to benefit from the course.
---
This qualification attracts UCAS points and meets the admission requirements for most relevant university courses. Students can avail of a well established, extensive advice, guidance and links with HE courses and establishments which the Art & Design Department has accumulated.
---
Trostan Avenue Building
Trostan Avenue
Ballymena
BT43 7BN
028 2563 6221
Contact
Jeanette Lammey Send email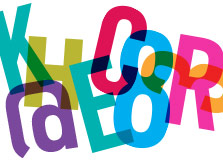 Essential Skills
All full-time students at the Northern Regional College have the opportunity to improve their English, Maths and IT skills and gain qualifications. The qualification you take will depend on the qualification you already have. If you do not have a grade C or above in GCSE English, Maths or ICT, you MUST do Essential Skills. This will form a compulsory part of your timetable.
Show Essential Skills courses