Inclusive Learning
Aspire2Work (Inclusive Learning)
Start Date: 2nd September 2021
Code: PFFM00723
Further Education
Full-time
Magherafelt
Course Information
We are currently not accepting applications for this course. To make an enquiry or register your interest please email the course contact below. Applications for 2022/23 will open in January 2022.
Essentials
Duration: 1 Year Full-time
Start date: 2nd September 2021
End date: 17th June 2022
Information Event: Y

---
This is a full time course for people who may experience learning difficulties/disabilities. This course will help prepare you for the world of work or further education courses. You will be able to build on the skills you already have and learn new skills.
---
Course Content
You will sample a range of vocational areas working toward a Level 1 qualification in Vocational Skills. You will gain employability skills and work towards a qualification in this area. You will also have the opportunity to participate in work experience.
Qualifications on offer
• OCN NI Award Level 1 in Vocational Skills
• OCN NI Level 1 Award in Social Media
• C&G Level 1 Award in Employability Skills
• C&G Level 1 Award in Personal and Social Skills
• Essential Skills in Literacy, Numeracy and ICT
Qualifications will depend on the level of the students' abilities.
---
Special Features
Learning Support
Small supported classes
Opportunities to participate in educational and industrial visits
Residential activities
Will I get paid?
You can apply for the Educational Maintenance Allowance (EMA). You can get advice on other benefits from your local Jobs and Benefits office.
Travel
Applications for assistance with travel costs can be made to your local Educational and Library Board.

Holidays
The course takes the standard Northern Regional College holidays –these are updated every year and are available on our website www.nrc.ac.uk. On commencing the course, you will be given a list of dates.
---
Course Update
This is a full-time course for young people who experience learning difficulties and/or disabilities.
---
There are no formal entry requirements, however applicants are required to attend an informal interview with the course coordinator. In the instance of oversubscription, entry requirements may be enhanced and you will be advised of this at interview.
---
You can progress on to a 2nd year of study within the Workready programme or progress on to other courses within Northern Regional College or work.
---
22 Moneymore Road
Magherafelt
BT45 6AE
028 7963 2462
Contact
Jennifer McFadden Send email Kiera O'Kane Send email
Alternatively it is available at the following campuses.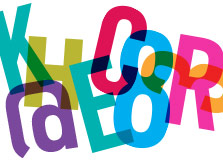 Essential Skills
All full-time students at the Northern Regional College have the opportunity to improve their English, Maths and IT skills and gain qualifications. The qualification you take will depend on the qualification you already have. If you do not have a grade C or above in GCSE English, Maths or ICT, you MUST do Essential Skills. This will form a compulsory part of your timetable.
Show Essential Skills courses