Engineering & Science
Assured Skills Academy - Welding Academy
Start Date: 10th January 2022
Code: WELDB1
Further Education
Full-time
Ballymena
Essentials
Duration: 7 Weeks Full-time
Number of weeks: 7
Start date: 10th January 2022
End date: 25th February 2022

---
Course Content
The Welding Academy is a seven week intensive training course (including the two weeks employer based training consolidation) which will prepare you for welding positions currently available in the engineering and manufacturing sector under the Assured Skills Programme.
Training will be delivered at our Ballymena Farm Lodge campus from January 2022. Participating compaines include Maine Group, Garvagh/Magherafelt; McAuley Engineering, Ballymoney; McCauley Trailers, Toomebridge; SDC, Toomebridge; Terex, Ballymena and Wrightbus, Ballymena.
Benefits
Guaranteed interview with a participating company if you successfully complete the course
Weekly training allowance - £155
Weekly travel expenses
Childcare allowance (if eligible)
Gain an industry recognised welding qualification
How to apply
Apply directly through NI Direct online by 12noon on Friday 10 December 2021. For further information visit NI Direct.
---
You must:
be at least 18 years old by Monday 10 January 2022
be eligible to work in the UK
This opportunity is not open to anyone currently employed within the manufacturing and engineering sector.
If in full-time employment – by accepting this offer of a place on this pre-employment training Academy, you are committing to pursuing a job opportunity with at least one of the employers supporting the Academy.
This Academy is not available as an upskilling opportunity to anyone currently employed (including as an apprentice) planning to return to that employment after the completion of this Academy.
---
Farm Lodge Buildings
Ballymena
BT43 7DF
028 2565 2871
Contact
Marie Donaghy Send email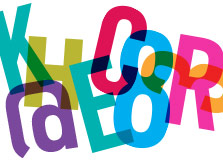 Essential Skills
All full-time students at the Northern Regional College have the opportunity to improve their English, Maths and IT skills and gain qualifications. The qualification you take will depend on the qualification you already have. If you do not have a grade C or above in GCSE English, Maths or ICT, you MUST do Essential Skills. This will form a compulsory part of your timetable.
Show Essential Skills courses