Business & Computing
Business with Digital Technology - Foundation Degree
Start Date: 13th September 2021
Code: PHFN01494
Higher Education
Full-time
Newtownabbey
Course Information
We are currently not accepting applications for this course. To make an enquiry or register your interest please email the course contact below. Applications for 2022/23 will open in January 2022.
Essentials
Duration: 2 Years Full-time
Start date: 13th September 2021
End date: 9th June 2023
Information Event: Y

Fee for 2021/2022 Academic Year:
£2500 - View available payment options.
---
Course Content
The Foundation Degree in Business with Digital Technology is validated by Ulster University. It has been specifically designed to meet the needs of employers and recognises the need for strong IT skills for the growth of today's economy. A particular emphasis of this course is to prepare managers and business leaders to be able to manage and interpret information, communication and technology in business. This course is designed to produce talented business leaders with the skills and expertise to enable local businesses to compete and succeed in international markets. Students will be required to complete a total of eleven modules over the two year period:
Year 1
• Developments in Marketing
• Introduction to Accounting
• Management within Organisations
• Enterprise and Entrepreneurship
• E-Business
• Online Business Information Systems
Year 2
• International Business
• Financial Decision Making
• Work Based Learning (PPD, academic skills and research)
• Creative Web Development
• Social Media and Creative Marketing
International Links
The College works with the NetinVet programme to provide students the opportunity to attend workshops with other Colleges in Europe as well as avail of international work placements. Students recently participated in a 10 day International Business Workshop in Rotterdam and France working on an enterprise project with students from other European Colleges. Four students have commenced a 2 month work placement in Valencia, Spain within companies that require interns with digital marketing skills. Our strong international links prepares students for work on a wider scale when they complete their studies giving them that competitive edge when applying for employment.
NEW Gallaher Trust Scholarship
The Gallaher Trust Scholarship aims to improve educational and employment opportunities for young adults (18+ years) living within the wider Ballymena area (BT42/BT43 and some areas within BT44).  The Gallaher Trust will pay course fees of up to a maximum of two years. Details including selection criteria and conditions are outlined within the application form. Completed application forms must be submitted to scholarships@nrc.ac.uk by 16 August.
---
Course Aims
The general aims of the Foundation Degree in Business with Digital Technology are to:
Provide relevant information and learning activities that are directly related to current business management and IT issues.
Encourage students to become qualified professionals who will critically evaluate and improve upon current business practice.
Develop personal and people management skills so that students can identify and achieve their optimum career goals and become independent and proactive learners.
Create opportunities for students to progress to employment in business and IT roles or to progress to other higher education courses.
---
Special Features
Foundation Degrees require a significant period in work placement. This is evaluated and assessed by a research project based on a work place problem or improvement. This is a good opportunity for students to gain meaningful industrial experience and create opportunities for future employment.
---
Assessment Methods
Performance in all modules will be assessed by coursework, examinations and a research project.
---
University Connections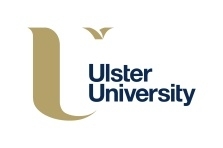 ---
To be eligible to apply for this programme, applicants must have:
(1) A suitable Level 3 qualification, for example a BTEC National Diploma or Certificate or a BTEC Extended Diploma , or suitable subjects at GCE A-level.
(2) Applicants should have a minimum of 72 UCAS points, but entry requirements may be enhanced depending on demand and other factors.
(3) Applicants must also have at least 4 GCSE grades at C or above to include Mathematics and English. (Essential Skills is acceptable as an alternative to GCSE Mathematics and English)

Where mature students wish to have prior education and/or experience taken into account, in lieu of meeting the full course entry requirements, they should contact the relevant Course Director by 10th August, as an application deadline will apply.

Please Note If a course is over-subscribed the college reserves the right to enhance the entry criteria.
---
The Foundation Degree with Business and Digital Technology will allow progression to part time Ulster University BSc (Hons) in Business (also delivered at the Northern Regional College) and a number of full time BSc (Hons) in Business with Specialisms (pathways chosen will be dependent on bridging modules completed).
---
400 Shore Road
Newtownabbey
BT37 9RS
028 9085 5000
Contact
Una Walsh Send email
Alternatively it is available at the following campus.