Built Environment
Carpentry and Joinery (Site and Bench) - Apprenticeship Level 2
Start Date: 4th September 2023
Code: PWFB00930
Further Education
Full-time
Ballymena
Course Information
Applications are closed. To register your interest contact our Admissions Team.
Essentials
Duration: 2 Years Full-time
Start date: 4th September 2023
End date: 20th June 2025

Attendance at an information session is required.

Course fee: FREE (Eligibility criteria may apply)
---
What is an Apprenticeship?
As an apprenticeship you are employed as full-time members of staff and typically work for an employer three to four days a week. One or two days a week is spent at college, studying for nationally-recognised qualifications in the same profession as the apprenticeship.
You must find your own employer
Some employers may requiree GCSEs on entry
It might be possible to do an apprenticeship with a current employer
You work all year round, but your College classes run from September to July
Employers pay for the day the apprentice is in college, meaning you will receive a full-time wage at least in accordance with the national minimum wage
Details and restrictions
Apprentices must be aged 16 or above. Restrictions apply for those over 25. (Age restrictions currently under review by the Department for the Economy)
Employers must be based in Northern Ireland
Apprenticeships are part-funded through the Northern Ireland European Social Fund (ESF) and the Department for the Economy (DfE)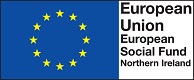 ---
Course Content
An apprenticeship in carpentry and joinery (site/bench) combines the practical hands-on experience of the workplace with the knowledge and understanding and practical skills gained in the college classroom and workshops.
Units include:
Install first fixing components including: door/window frames and linings, floor joist coverings, partitions, plasterboard and staircases.
Install second fixing components including: doors, mouldings, ironmongery, wall/ floor units and cladding.
Erecting structural carcassing components including: roofs, floor joists, flat roof and floor coverings.
Read and extract information from drawings and specifications, conform to general workplace safety guidelines, security and waste management controls.
Install complex structural carcassing such as inclined roofs, hips and valleys, roof verge and eaves finishes and dormers.
Tool sharpening
Set up and operate cutting machinery
What will I gain?
National recognised qualification.
Good practical skills.
An awareness of safety issues especially when working at heights and carrying loads.
The ability to work as part of a team.
Essential Skills in Numeracy, Literacy and ICT
Access to the Virtual Learning Environment (VLE)
---
Special Features
Employer presentations, Industrial Site Visits and Skills Competitions
---
Course Update
Please note that due to ongoing major campus construction projects courses at Ballymena, Coleraine and Ballymoney may be relocated to alternative suitable locations as required.
---
To be eligible to enter ApprenticeshipsNI programmes Level 2 Apprenticeship provision, an unemployed person must:
Have attained the minimum school leaving age of 16 (currently under review by the Department for the Economy); have or be about to take up permanent paid employment with a Northern Ireland-based company and be contracted to work a minimum of 21 hours per week (including day release/ off- the-job training) with one employer.
Have the potential to successfully complete all the requirements of the appropriate Level 2/Level 3 Apprenticeship Framework; meet any health requirements (eg colour vision) specific to the occupation of their choice.
Have achieved any necessary entry academic qualifications (eg GCSE) determined by the relevant sector for the apprenticeship and approved by the Department for the Economy.
Pass any entry tests specified by the relevant sector/employer and approved by the Department for the Economy.
Attend an information session.
In addition if you are an existing employee you must: Be in permanent remunerative employment with a Northern Ireland-based company from day one of the apprenticeship; be contracted to work a minimum of 21 hours per week (including day release/off-the-job training) with one employer; and meet all the other eligibility criteria as set out above.
In the event of oversubscription, the College reserves the right to apply enhanced criteria. See our Apprenticeship page for further details.
---
Graduates from the HND can apply for Direct entry into second year course at many universities in similarly themed qualifications. This arrangement is usually based upon students' final grades and portfolio of evidence generated across the duration of the HND. It should be noted that this progression route is outside the remit, scope and control of the Northern Regional College.
---
Farm Lodge Buildings
Ballymena
BT43 7DF
028 2565 2871
Contact
Admissions Send email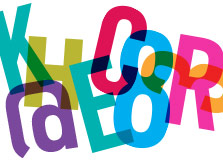 Essential Skills
All full-time students at Northern Regional College have the opportunity to improve their English, Maths and ICT skills and gain qualifications. The qualification you take will depend on the qualification you already have. If you do not have a grade C or above in GCSE English, Maths or ICT, you MUST complete Essential Skills; this will form a compulsory part of your timetable. If you are planning to go on to further study (for example university), please check if a GCSE qualification (rather than Essential Skills Level 2 equivalent) is required. For those who have a GCSE grade D in Maths or English, we offer a GCSE fast-track course.
Show Essential Skills courses