Built Environment
Carpentry and Joinery - Traineeship/Apprenticeship - Level 2
Start Date: 2nd September 2021
Code: AWFB00002
Further Education
Full-time
Ballymena
Course Information
We are currently not accepting applications for this course. To make an enquiry or register your interest please email the course contact below. Applications for 2022/23 will open in January 2022.
Essentials
Duration: 2 Years Full-time
Start date: 2nd September 2021
End date: 23rd June 2023
Information Event: Y

---
Carpentry and Joinery is offered at Level 2 under the Traineeship and Apprenticeship programmes. The Traineeship provides a high-quality vocational education and training programme those who aspire to work within a specific sector. If you are employed or will have an employer in place for when you are due to start the programme you may be ready to join the apprenticeship programme.
Full details of both programmes are available below:
---
Course Content
Carpentry and Joinery will provide you with a wide range of practical woodworking skills and job-related knowledge. There is a choice of two areas such as site and bench carpentry and joinery.
Units include:
Health, Safety and Welfare in construction Skills
Principles of building construction information and communication
Maintain and use carpentry and joinery hand tools
Prepare and use carpentry and joinery portable power tools
Produce woodworking joints
Carry out second fixing operations
Set up and operate a circular saw
Carry out first fix flooring and roofing
Manufacture bench joinery products
Prepare and use carpentry and joinery portable power tools
Meet the Apprentice
Tommie shares his experiences on what it is like to work, earn and learn with an apprenticeship.
---
Course Update
Please note that due to redevelopments at Ballymena (Farm Lodge) campus some courses may be relocated to alternative suitable locations.
---
Traineeship Level 2
You must have:
A minimum of a Level 1 qualification defined as 4 GCSEs at grades D-G including Maths and English grades D-F or equivalent.
Please note that there may be higher entrance requirements in a small number of occupational areas.
If you do not meet the higher entry requirement you can join the Traineeship programme on an introductory phase. Full details will be provided at the information session.
See our Traineeship page for more information on enhanced entry criteria and the introductory phase.
Apprenticeship Level 2
You must have:
Attained the minimum school leaving age of 16
Employed or be about to take up permanent paid employment with a Northern Ireland-based company and be contracted to work a minimum of 21 hours per week (including day release/off- the-job training) with one employer
The potential to successfully complete all the requirements of the appropriate Level 2 Apprenticeship Framework
Meet any health requirements (eg colour vision) specific to the occupation of their choice
Achieved any necessary entry academic qualifications (eg GCSE) determined by the relevant sector for the apprenticeship and approved by the Department for the Economy
Pass any entry tests specified by the relevant sector/employer and approved by the Department for the Economy.
---
Traineeship Level 2
On completion of the Traineeship, you can progress to a Level 3 further education course or a Level 3 Apprenticeship (possibly with your work placement employer). This can lead you to Higher Education options.
Apprenticeship Level 2
Following successful completion of the Level 2 Apprenticeship you may be able to progress to the Level 3 Apprenticeship or to employment in the field you have studied in.
---
Farm Lodge Buildings
Ballymena
BT43 7DF
028 2565 2871
Contact
John Robinson Send email
Alternatively it is available at the following campuses.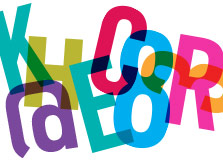 Essential Skills
All full-time students at the Northern Regional College have the opportunity to improve their English, Maths and IT skills and gain qualifications. The qualification you take will depend on the qualification you already have. If you do not have a grade C or above in GCSE English, Maths or ICT, you MUST do Essential Skills. This will form a compulsory part of your timetable.
Show Essential Skills courses