Hospitality, Tourism & Sport
Catering - Traineeship Level 2
Start Date: 4th September 2023
Code: PTFB02075
Further Education
Full-time
Ballymena
Course Information
We are currently not accepting applications for this course. To register your interest contact admissions@nrc.ac.uk
Essentials
Duration: 2 Years Full-time
Start date: 4th September 2023
End date: 6th June 2025
Information Event: Yes

Course fee: FREE (Eligibility criteria may apply)
---
The NI Traineeship provides a high-quality vocational education and training programme for those who aspire to work within a specific sector. If you are employed or will have an employer in place for when you are due to start the programme you may be ready to join the apprenticeship programme.
Full details of both programmes are available below:
---
Course Content
This two-year FDQ Level 2 Diploma in Professional Chef Qualification (NI) is designed for those learners who wish to work as a chef in the catering and hospitality sector. The qualification covers the preparation and cooking of ingredients such as meat and poultry, fish, fruit and vegetables, eggs, pasta and desserts – using many different cooking methods. The qualification also covers hospitality teamwork plus the food safety and hygiene skills vital for success as a chef.
Maintain a safe, hygienic and secure environment
Working effectively as part of a hospitality team
Maintain food safety
Maintain, handle and clean knives
Prepare and cook sauces, soups, vegetables, meat and poultry, pasta and rice, cold and hot desserts, bread and dough products, pastry products, cakes, sponges, biscuits and scones
If you are accepted onto this course without a Grade C or above in Maths and/or English you will be required to complete the relevant Essential Skills qualification. This will be a compulsory part of your timetable.
---
Special Features
The qualification has been designed with industry and professional associations and therefore meets the needs of those delivering and achieving the qualification.
Guest speakers, e.g. professional chefs, hotel managers, Environmental Health Officers etc.
Chartered Institute of Environmental Health Level 2 Award in food safety.
Competition Work.
---
Assessment Methods
Assessments are competency based and delivered in the RWE (real working environment) with the combination of multiple choice papers throughout the year, within the time specified, managing resources efficiently, working hygienically and safely.
---
Course Update
Please note that due to ongoing major campus construction projects courses at Ballymena, Coleraine and Ballymoney may be relocated to alternative suitable locations as required.
---
You must have: A minimum of a Level 1 qualification defined as 4 GCSEs at grades D-G including Maths and English grade E or equivalent.; If you do not meet the entry requirement you may be able to join the Traineeship programme on an introductory phase. Full details will be provided at the information session.
In the event of oversubscription, the College reserves the righ to apply enhanced criteria. See our Traineeship page for more information on enhanced entry criteria and the introductory phase.
---
Level 3 NVQ Diploma in Professional Cookery
Level 3 Diploma in Advanced Professional Cookery
---
Trostan Avenue Building
Trostan Avenue
Ballymena
BT43 7BN
028 2563 6221
Contact
Admissions Send email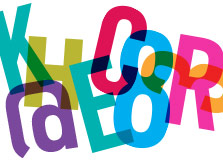 Essential Skills
All full-time students at Northern Regional College have the opportunity to improve their English, Maths and ICT skills and gain qualifications. The qualification you take will depend on the qualification you already have. If you do not have a grade C or above in GCSE English, Maths or ICT, you MUST complete Essential Skills; this will form a compulsory part of your timetable. If you are planning to go on to further study (for example university), please check if a GCSE qualification (rather than Essential Skills Level 2 equivalent) is required. For those who have a GCSE grade D in Maths or English, we offer a GCSE fast-track course.
Show Essential Skills courses