Business & Computing
Computing - Foundation Degree in Science (FdSc)
Start Date: 18th September 2023
Code: PHFN02015
Essentials
Duration: 2 Years Full-time
Start date: 18th September 2023
End date: 2nd June 2025
Information Event: Yes

Course fees for each year.
| | Year 1 | Year 2 | Total Fee |
| --- | --- | --- | --- |
| Fee | £2700 | £2700 | £5400 |
Fees are payable annually.
The fees for year 2 may be subject to change.
Find out more about eligibility for reduced course fees, payment options and financial support available in our fees and funding page.
---
Course Content
Modules on the course cover general computing subjects to give students the skills and expertise to seek employment in the field of computing and software development. This includes skill areas such as software design and development, database development, web development and cyber security. The course also develops skills in the mobile application development and web-based technologies.
About this course
This course was revalidated by Ulster University in 2019.
Year 1
In year 1 you gain an overview of the main computing areas, this includes:
Programming 1 (Python)
Interactive Web Authoring
Personal Development and Professional Practice
Database Systems
Mathematics for Computing
Programming 2 (Java)
Year 2
In year 2 you study four modules, with a Work-Based Learning placement in Semester 2:
Computer Technology
Software Project Development
Cyber Security
Web Applications Development
Work-Based Learning
Work Placement
The course includes a work placement in industry, successful completion of which is mandatory. This will take place in an appropriate computing environment where theoretical skills will be enhanced with practical experience.
There are no additional mandatory costs for this course.
---
Course Aims
The Foundation Degree (FdSc) in Computing is validated by Ulster University and has been designed in partnership with the University and local industry to meet the needs of the student and the industry. It prepares students to progress directly into employment in Computing and it provides suitably skilled employees to serve the needs of industry and the local economy. It also provides students with the knowledge and skills to progress to further study at honours degree level at university.
The broad aims of the Foundation Degree in Computing are:
To provide students with a broad range of knowledge and skills in the Computing field, particularly software development.
To prepare students for a career in the Computing industry and for further study at honours degree level.
To provide industrial experience to build student skills and prepare for employment and further study.
To support the local technology economy by providing suitably skilled graduates.
To strengthen links with industry to inform curriculum development and opportunities for placement of students and lecturers, employment and apprenticeships.
---
Special Features
The programme was recently re-validated by Ulster University (2019) and was commended for its forward-thinking approach in presenting students with a coherent and challenging programme of study. A wide range of computing languages are studied to develop students in several employable areas. Programming language modules are designed to develop students deeper in their knowledge of programming concepts and this is underpinned with current academic teaching and industry application.
To facilitate students learning in their own time, students are entitled to free Microsoft software for use at home via the Microsoft Imagine programme. This includes Software Development, Web Development, the latest Microsoft Operating Systems and Microsoft Office. HLA students will also have free access to LinkedIn Learning courses.
Additionally, students will also work towards Professional Qualifications from the Microsoft Office Specialist programme and optionally may undertake Microsoft Technology Associate Certification.
This course is validated by Ulster University.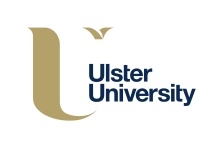 ---
Assessment Methods
The modules are assessed with a challenging blend of examinations and coursework. The course provides a fantastic opportunity to enter the exciting and well-paid IT industry, both locally and worldwide.
Many assessments in the course are structured on real-life industry scenarios that students will face in their future careers. There are opportunities to meet software professionals, regular industrial visits and guest speakers. An additional module to enhance your employability is also included as part of the programme. This programme of study is likely to include enrichment components which are aimed at enhancing your employability.
---
To be eligible to apply for this programme, applicants must have a suitable Level 3 qualification, for example a BTEC National Diploma or Certificate or a BTEC Extended Diploma or a BTEC Subsidiary Diploma in Computing or IT, or suitable subjects at GCE A-level. Applicants should have a minimum of 64 UCAS tariff points, but entry requirements may be enhanced depending on demand and other factors. Such enhancements may result in preference given to those applicants with additional Level 3 computing-related subjects.
Applicants must also have at least 4 GCSE grades at C or above to include English (or an equivalent University-approved qualification such as Level 2 Essential Skills in Communication) and Mathematics. Applicants with a National or Extended Diploma (or other relevant qualification) in subjects other than Computing are also eligible to apply.
Where mature students wish to have prior education and/or experience taken into account, in lieu of meeting the full course entry requirements, they should contact the relevant Course Director or Admissions by 12th August, as an application deadline will apply. It is at the College's discretion to consider APEL enquiries after the dates stated.
Final selection will be by interview.
Please Note if a course is over-subscribed the College reserves the right to enhance the entry criteria.
---
Students will have the option, subject to satisfactory performance published by the University, to progress to Year 2 of degrees in Computing Science or Software Engineering at Ulster University. Students may also apply for undergraduate degrees in other universities.
Through the Work Based Learning placement, our students have worked with strong local and international companies which in many instances has resulted in offers of employment, paid part-time study and the commencement of successful careers.
---
400 Shore Road
Newtownabbey
BT37 9RS
028 9085 5000
Contact
Admissions Send email