Art and Design, Media & Performing Arts
Creative Media Practice (Digital Design and Marketing) - Level 3 National Extended Diploma
Start Date: 4th September 2023
Code: PFFC02077
Essentials
Duration: 2 Years Full-time
Start date: 4th September 2023
End date: 6th June 2025
Information Event: Yes

Course fee: FREE (Eligibility criteria may apply)
---
Course Aims
The creative industries are one of the fastest growing industries in the UK economy locally, and in Northern Ireland almost 30,000 people are employed in the sector. Our new Digital Design and Marketing course based in our Coleraine campus will enable leaners to develop the necessary skills for progression onto Higher education, or into the creative industries.
This course is delivered by industry professionals with their finger on the pulse of innovative and current trends and methods used in the industry.
On the course you will have access to industry standard hardware such as large format printers, 3D printers, laser printers, cutters and engravers, to state-of-the-art PC and MAC labs, all complete with the latest Adobe Creative Suite and dedicated web based creative software. Students engage in lessons with lecturers in broad range of creative specialisms that directly relate to the units the course offers. These units are updated annually to reflect the current industry needs, and students will create a strong portfolio over the two years.
The course is perfect for anyone who has a passion for creativity, and those who possess the focus and desire to progress into higher education or straight into employment in the creative industries. Examples of software used: Adobe Creative Suite including Adobe Photoshop, Adobe Lightroom, After Effects, Adobe Premiere Pro, Adobe Audition, Adobe XD, Adobe Animator, Illustrator and InDesign, using PC and Apple computers. This will be an exciting, highly creative course.
---
Special Features
As well as studying the exciting range of topics that makes up the course content, you will also get the opportunity to work on a range of real-world projects.
Students are also given the opportunity to compete in the "World Skills" competition that is held each year.
Become an Adobe Certified Professional (ACP)
During your time at the college, you will also study towards the industry recognised Adobe Certified Accreditation. Adobe products: including Photoshop, Illustrator, After Effects, InDesign, Animate, Dreamweaver and Premiere Pro, are essential software applications used daily within the Creative Industry. Upon successful completion of the two-year programme at Northern Regional College, you will graduate with a BTEC Level 3 Extended Diploma in Creative Media Practice AND become an Adobe Certified Professional (ACP). This is a fantastic opportunity for everyone seeking progression to higher education or employment within this exciting and ever-developing industry.
---
Course Update
Please note from September 2024, all courses are planned to move to the new Coleraine campus.
---
Applicants should have at least 4 GCSE's at Grade C or above or other relevant qualifications. In circumstances where there are more applications for the course than there are places available, the College reserves the right to ask for higher grades.
---
Our students often progress to Higher Education with degree courses in Web/Graphic Design or Animation being popular choices. By the end of the course you will have the necessary skills to either work in the Interactive Media industry and/or progress to University. You will also have a solid understanding of the wider environment, as well as having acquired research, managerial and other professional skills. Students that successfully complete the Extended Diploma to the required standard will also be eligible to apply to NRC's higher education Creative Media programmes.
---
Beresford Avenue
Coleraine
BT52 1HJ
028 7035 4717
Contact
Admissions Send email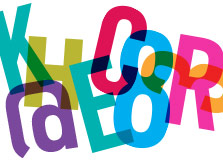 Essential Skills
All full-time students at Northern Regional College have the opportunity to improve their English, Maths and ICT skills and gain qualifications. The qualification you take will depend on the qualification you already have. If you do not have a grade C or above in GCSE English, Maths or ICT, you MUST complete Essential Skills; this will form a compulsory part of your timetable. If you are planning to go on to further study (for example university), please check if a GCSE qualification (rather than Essential Skills Level 2 equivalent) is required. For those who have a GCSE grade D in Maths or English, we offer a GCSE fast-track course.
Show Essential Skills courses