Art and Design, Media & Performing Arts
Digital Games and Virtual Reality Development (Creative Media Practice) - Level 3 National Extended Diploma
Start Date: 4th September 2023
Code: PFFC02076
Essentials
Duration: 2 Years Full-time
Start date: 4th September 2023
End date: 6th June 2025
Information Event: Yes

Course fee: FREE (Eligibility criteria may apply)
---
Course Content
Discover and develop the skills necessary to succeed in the Games Industry. The UK Interactive Entertainment Association valued the UK games industry last year at £5.7billion and is continuing to grow. This growth results in more skilled people being needed. You have the opportunity to complete this course and prepare for a career in this industry.

This course has been developed with industry so that students are being taught the skills necessary to succeed. You will learn software such as the Unity Game Engine, Autodesk Maya and Adobe Photoshop as well as others, all industry standard.

During your first year you will develop new skills, designing and developing a full Virtual Reality Experience. This will include 3d modelling and texturing as well as 3d environment development.

In your second year, you will work in teams to develop games in a similar way to how you would in the real world. This gives students valuable experience which employers love to see. There will be a showcase event for students to display their work and have the chance to network with industry professionals and companies.

Skills you will develop on the course include: (a) 3D Modelling
3D Environments
Virtual Reality Development
Interactive Media Design
Computer Game Engines
Computer Game Design
Sound for Computer Games
Programming
Digital Graphics & Texturing
Project Management
Working in a Team
Portfolio Development
These new skills enhance students chances of succeeding in the Games Industry but also enable them to move towards Animation, Film and TV as well as industries using Virtual Reality which in itself is growing rapidly.

Free subscription to LinkedIn Learning during your time on the course. Enhance your skills even further with thousands of full video tutorials and courses from industry experts and professionals.
During their time at the college, all Level 3 full-time Media students will also study towards the industry recognised Adobe Certified Accreditation. Adobe products; including Photoshop, Illustrator, After Effects, InDesign, Animate, Dreamweaver and Premiere Pro, are essential software applications used daily within the Creative Industry. Upon successful completion of the two-year programme at Northern Regional College, media students can graduate with a BTEC Level 3 Extended Diploma in Creative Media Practice AND become an Adobe Certified Professional (ACP). This is a fantastic opportunity for everyone seeking progression to higher education or employment within this exciting and ever-developing industry.
---
Course Aims
To get students to the level where they are ready to join existing games companies as a productive team member; or set up a games company of their own; or move to higher education.

This qualification is equivalent to 3 A-Levels and allows students to progress to university upon completion.
---
Special Features
The college has vast experience in games production and developed strong industry links through running a highly-successful Northern Ireland Games Academy in cooperation with other colleges and Northern Ireland Screen..

Expert tuition is provided on this course with many of our lecturers having worked in the industry as well as some still being involved in the industry. This gives students good industry links and ensures that the course is kept up to date with industry standards which in turn improves the employability of students completing the qualification.
---
Assessment Methods
There are NO examinations. All assessment is compled through coursework.
---
Course Update
Please note from September 2024, all courses are planned to move to the new Coleraine campus.
---
Applicants should have at least 4 GCSEs at Grades C or above plus demonstrate an interest in Games Design and/or Coding.
In circumstances where there are more applications for the course than there are places available, the College reserves the right to select candidates from those achieving the highest grades.
---
To join the expanding industry directly or to progress to a related degree course.
---
Beresford Avenue
Coleraine
BT52 1HJ
028 7035 4717
Contact
Admissions Send email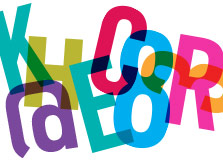 Essential Skills
All full-time students at Northern Regional College have the opportunity to improve their English, Maths and ICT skills and gain qualifications. The qualification you take will depend on the qualification you already have. If you do not have a grade C or above in GCSE English, Maths or ICT, you MUST complete Essential Skills; this will form a compulsory part of your timetable. If you are planning to go on to further study (for example university), please check if a GCSE qualification (rather than Essential Skills Level 2 equivalent) is required. For those who have a GCSE grade D in Maths or English, we offer a GCSE fast-track course.
Show Essential Skills courses