Art and Design, Media & Performing Arts
Creative Media Practice (Digital Games Development) - Level 3 National Extended Diploma
Start Date: 4th September 2023
Code: PFFN02076
Essentials
Duration: 2 Years Full-time
Start date: 4th September 2023
End date: 6th June 2025
Information Event: Yes

Course fee: FREE (Eligibility criteria may apply)
---
Course Content
Do you dream of developing the next Hollow Knight or God of War? Want to become a gifted coder, a creative designer, a storyteller or perhaps you even aspire to be a budding entrepreneur? The Games Industry is one of the fastest-growing markets with exciting opportunities opening up right here on our doorstep in Northern Ireland, UK and further afield. There are over 2000 active games companies in the UK contributing an estimated £1.8 billion to the GDP. This course aims to equip you with the core technical, practical and creative skills that are essential to break into this lucrative job market. These skills extend beyond the games industry into a diverse range of applications across the tech and entertainment industries.
You will be learning core industry techniques using professional software packages such as Substance Painter, Autodesk Maya, Blender, Unity and Adobe Creative Suite.
What you will learn:
3D Modelling and building 3D Environments
Unity Game Engine experience: 2D and 3D games
Programming in C#
Idea Generation and Concept Design
Texturing in Substance Painter
Project Management
Independent and Team Work
Portfolio and Professional Practice Development
Working to a client brief
Market research
Communication Skills: pitching and networking opportunities
Become an Adobe Certified Professional (ACP)
During your time at the college, you will also study towards the industry recognised Adobe Certified Accreditation. Adobe products; including Photoshop, Illustrator, After Effects, InDesign, Animate, Dreamweaver and Premiere Pro, are essential software applications used daily within the Creative Industry. Upon successful completion of the two-year programme at Northern Regional College, you can graduate with a BTEC Level 3 Extended Diploma in Creative Media Practice AND become an Adobe Certified Professional (ACP). This is a fantastic opportunity for everyone seeking progression to higher education or employment within this exciting and ever-developing industry.
---
Course Aims
To invest in the next generation of digital content creators, equipping them with the foundational skills and knowledge required to develop their own games companies, join existing studios, or progress to a related higher education course.

The college maintains industry links with local games studios and Northern Ireland Screen.
---
Assessment Methods
All assessment evidence is based on practical portfolios of work.
---
Applicants should have at least 4 GCSE's at Grade C or above or other relevant qualifications. In circumstances where there are more applications for the course than there are places available, the College reserves the right to ask for higher grades.
---
Higher Education
This qualification is equivalent to 3 A-Levels, giving students the potential to progress to university upon completion. Students have progressed to study Games Design, Games Art, Games Programming, Computing, Web and App Development and Marketing. Graduates of this Extended Diploma course will also be able to apply to the College's Higher Education Creative Media programmes, such as the Level 5 Web and App Development HND.
Games Development
There is no one way into the games industry. Junior developers may apply to join a current studio, apply for funding to start their own companies or take on freelance work depending on the strength of their portfolio work and relevant skills. This year we've also seen students selected for Northern Ireland Screen's Pixel Mill Trainees skills development programme.
---
400 Shore Road
Newtownabbey
BT37 9RS
028 9085 5000
Contact
Admissions Send email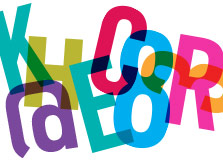 Essential Skills
All full-time students at Northern Regional College have the opportunity to improve their English, Maths and ICT skills and gain qualifications. The qualification you take will depend on the qualification you already have. If you do not have a grade C or above in GCSE English, Maths or ICT, you MUST complete Essential Skills; this will form a compulsory part of your timetable. If you are planning to go on to further study (for example university), please check if a GCSE qualification (rather than Essential Skills Level 2 equivalent) is required. For those who have a GCSE grade D in Maths or English, we offer a GCSE fast-track course.
Show Essential Skills courses