Engineering & Science
Engineering - Traineeship - Level 2
Start Date: 2nd September 2021
Code: AWFC00005
Further Education
Full-time
Coleraine
Course Information
We are currently not accepting applications for this course. To make an enquiry or register your interest please email the course contact below. Applications for 2022/23 will open in January 2022.
Essentials
Duration: 2 Years Full-time
Start date: 2nd September 2021
End date: 23rd June 2023
Information Event: Y

---
Engineering is offered at Level 2 under the Traineeship programme. The Traineeship provides a high-quality vocational education and training programme those who aspire to work within a specific sector. Full details are avaiable on the Traineeship page
---
Course Content
The engineering course is designed to meet industry standards and provides a good grounding for you to go out into the workplace.
Units include:
Applied electrical and mechanical science for engineering
Engineering Maintenance Procedures
Preparing and Controlling Engineering
Manufacturing Operations
Electronic Devices and Communication
Engineering Assembly Methods and Techniques
Selecting and Using Secondary Machining
Techniques to Remove Material
Application of Welding Processes
Fabrication techniques and sheet metal work
Electronic Circuit Construction
MMA Welding
---
You must have:
A minimum of a Level 1 qualification defined as 4 GCSEs at grades D-G including Maths and English grades D-F or equivalent.
Please note that there may be higher entrance requirements in a small number of occupational areas.
If you do not meet the higher entry requirement you can join the Traineeship programme on an introductory phase. Full details will be provided at the information session.
See our Traineeship page for more information on enhanced entry criteria and the introductory phase.
---
On completion of the Traineeship, you can progress to a Level 3 further education course or a Level 3 Apprenticeship (possibly with your work placement employer). This can lead you to Higher Education options.
---
Beresford Avenue
Coleraine
BT52 1HJ
028 7035 4717
Contact
Mark Hayes Send email
Alternatively it is available at the following campus.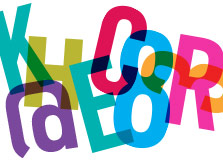 Essential Skills
All full-time students at the Northern Regional College have the opportunity to improve their English, Maths and IT skills and gain qualifications. The qualification you take will depend on the qualification you already have. If you do not have a grade C or above in GCSE English, Maths or ICT, you MUST do Essential Skills. This will form a compulsory part of your timetable.
Show Essential Skills courses