Hospitality, Tourism & Sport
Catering and Professional Chefs - Apprenticeship Level 2
Start Date: 2nd September 2019
Course Code: A00019 BMF1A
Further Education
Full-time
Ballymoney
Essentials
Duration: 2 Years Full-time
Start date: 2nd September 2019
End date: 19th June 2020
Information Event: Y

---
What is Training for Success?
Training for Success is all about giving you the tools and the confidence to find work. It focuses on the extra learning you may need and like an apprenticeship the trainee spends most of their time with an employer – on work placement, typically three days per week. The rest of the week is spent at college working towards qualifications. The scheme is government-funded. We will work with you to choose the right level.
Unlike apprenticeships, those completing a Training for Success course are not paid by the employer providing their work placement. Instead, they receive travel expenses and a weekly Educational Maintenance Allowance (EMA) of £40 which is not means-tested and bonus payments of up to £360 over two years.
At the College our training support officers will help you find your work placement. We secure placements for around 98% of trainees.
Details and Restrictions
Those on the scheme must be 16 or 17-years-old
Young people with a disability are eligible up to 22-years-old and those from an in-care background up to 24-years-old
What is an Apprenticeship?
As an apprenticeship you are employed as full-time members of staff and typically work for an employer four days a week. One day a week is spent at college, studying for nationally-recognised qualifications in the same profession as the apprenticeship.
You must find your own employer
Some employers may requir GCSEs on entry
It might be possible to do an apprenticeship with a current employer
You work all year round, but your College classes run from September to July
Employers pay for the day the apprentice is in college, meaning you will receive a full-time wage at least in accordance with the national minimum wage
Details and restrictions
Apprentices must be aged 16 or above. Restrictions apply for those over 25.
Employers must be based in Northern Ireland
ApprenticeshipNI 2017 part-funded through the Northern Ireland European Social Fund (ESF) and the Department for the Economy (DfE)
---
Course Content
An apprenticeship in Catering and Professional Chefs combines the practical hands-on experience of the workplace with the knowledge and understanding and practical skills gained in the college classroom and work.
Units include:
Developing skills for employment in the Catering and Hospitality Industry.
Food safety in catering.
Health and safety in catering.
Nutritional and special diets in catering.
Kitchen operations, costs and menu planning.
Applying workplace skills.
Prepare and cook sauces, stocks, soups, fruit and vegetables, meat and offal, poultry, fish and shellfish, pasta and rice grains and egg dishes, desserts and puddings and bakery products.
What will I gain?
Technical Award Certificate in Hospitality & Catering Principles and NVQ Diploma in Professional Cookery.
Good practical skills.
The ability to work as part of a team.
City & Guilds Essential Skills in Numeracy, Literacy & ICT (If applicable) City & Guilds Employability Award City & Guilds Personal & Social Skills Award
Access to the Digital Learning Environment (DLE)
---
Special Features
Visits to Hotels and restaurants
Guest speakers, e.g. professional chefs, hotel managers, Environmental Health Officers etc.
CIEH Level 2 Award in food safety
Competition Work.
You will be allocated a personal tutor to help you throughout the course. The College also offers learning support and guidance.
---
Assessment Methods
Continuous assessment throughout the course and online portfolio building.
---
You must be in paid employment at least 21 hours per week including college day release.
You must be aged 16–24.
Apply online and attend an information session.
Take part in an aptitude test (if applicable).
---
Ballymoney
2 Coleraine Road
Ballymoney
BT53 6BT
028 2766 0401

Contact
Anne Birt-Macartney Send Email
This course is also available in other NRC campuses: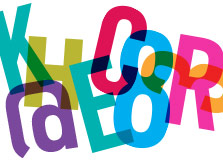 Essential Skills
All full-time students at the Northern Regional College have the opportunity to improve their English, Maths and IT skills and gain qualifications. The qualification you take will depend on the qualification you already have. If you do not have a grade C or above in GCSE English, Maths or ICT, you MUST do Essential Skills. This will form a compulsory part of your timetable.
Show Essential Skills courses
If you are browsing with Edge or Internet Explorer and the basket or a message from Admissions does not display, please use Google Chrome or Mozilla Firefox.