Hospitality, Tourism & Sport
Professional Cookery (Preparation and Cooking) - Level 3
Start Date: 9th September 2019
Course Code: C01106 BMF1A
QCF/NDAQ: 500/9520/1
Further Education
Full-time
Ballymoney
Essentials
Duration: 1 Year Full-time
Start date: 9th September 2019
End date: 12th June 2020
Information Event: Y

---
Course Content
To achieve the Level 3 NVQ Diploma in Professional Cookery candidates must attain a total of 56 credits. This comprises:
All of the three mandatory units - Develop productive working relationships with colleagues, Maintain the health, hygiene, safety and security of the working environment and Maintain food safety when storing, preparing and cooking food (11 credits).
A minimum of 33 credits from Section A and
A minimum of 12 credits from Section B. Sections A and B allow the candidate to achieve skills and knowledge in a number of practical craft units as Preparing, cooking and finishing fresh pasta dishes etc; the units on offer will also include patisserie units such as prepare, cook and finish complex cold desserts; prepare, cook and finish complex bread and dough products etc.
There is considerable responsibility and autonomy involved in this course, and supervision and guidance of others is often required.
If you are accepted onto this course without a Grade C or above in Maths and/or English you will be required to complete the relevant Essential Skills qualification. This will be a compulsory part of your timetable.
---
Course Aims
To achieve Level 3 NVQ Diploma in Professional Cookery (Food preparation and cooking) plus additional qualifications as required.
---
Special Features
Visits to trade shows, guest speakers.
Students will be encouraged to enhance their CV by participating in national competitions.
Essential Skills in communication, application of number and ICT.
Update on Food Safety, HACCP.
---
Assessment Methods
You will be expected to produce a folder of skill based evidence and complete Essential Skills in literacy, numeracy and ICT. (Exemption may be gained based on GCSE results). Assessments are carried out using a range of methods which include assignments, projects, case studies, practical and external examinations.
---
NVQ Level 2 Professional Cookery (Food Preparation and Cooking) or equivalent City & Guilds 706/1 or Chef Experience and an interview. A skills test may also be required without evidence of formal qualifications applicants must be able to demonstrate adequate prior knowledge and experience to ensure they have the potential to gain the qualification successfully.
---
Students will have the opportunity to progress to relevant Higher Education or gain employment in the Hospitality and Catering Industry. Career pathways include Chef de Partie, Kitchen Supervisor and to work in a range of organisations eg. hotels, restaurants, bistros or cruise liners.
---
Ballymoney
2 Coleraine Road
Ballymoney
BT53 6BT
028 2766 0401

Contact
Jane McAuley Send Email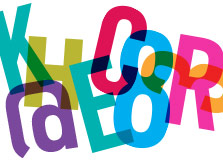 Essential Skills
All full-time students at the Northern Regional College have the opportunity to improve their English, Maths and IT skills and gain qualifications. The qualification you take will depend on the qualification you already have. If you do not have a grade C or above in GCSE English, Maths or ICT, you MUST do Essential Skills. This will form a compulsory part of your timetable.
Show Essential Skills courses
If you are browsing with Edge or Internet Explorer and the basket or a message from Admissions does not display, please use Google Chrome or Mozilla Firefox.