Engineering & Science
Manufacturing Excellence Academy (5 Week Training Programme)
Start Date: 15th November 2021
Code: YLPB1048A1
Essentials
Duration: 5 Weeks Full-time
Number of weeks: 5
Start date: 15th November 2021
End date: 3rd December 2021

Fee for 2021/2022 Academic Year:
FREE
---
Get 'Work-Ready' with the Manufacturing Excellence Academy. In partnership with Mid and East Antrim Manufacturing Task force, we are offering a five-week fully-funded manufacturing training programme. Funded by the Gallaher Trust, this programme is designed to re-invigorate the manufacturing sector in Ballymena and deliver pre-employment training to help people secure employment in the sector.
---
Course Content
You will be taught by industry experts and introduced to a range of manufacturing processes, standard operating and assembly procedures. During the five-week programme you will have the opportunity to develop skills and knowledge in a range of areas relevant to the manufacturing sector such as:
Working to set specifications
Carrying out quality checks
Correct use of tools and machinery
Fundamentals of computer-controlled equipment
Health and safety regulations
Inspection and quality assurance principles
LEAN manufacturing techniques
Other 'softer' skills you will acquire include communication, team working, interview skills and CV building to help you enhance your job prospects.
If you need further information email business.engagement@nrc.ac.uk where a member of our Business Engagement Team will be more than happy to answer any questions you may have about the Manufacturing Excellence Academy.
---
Special Features
You will be paid a weekly training allowance of £150 and, on successful completion of your training, you will be guaranteed an interview and potential employment with a participating company.
Funded by: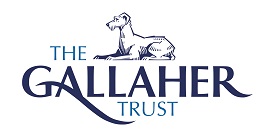 In partnership:

---
You must be 18 years of age or over and live in the wider Ballymena area.
---
Farm Lodge Buildings
Ballymena
BT43 7DF
028 2565 2871
Contact
Business Engagement Send email
Your Courses
There are no courses added to the shortlist.