Engineering & Science
Mechanical and Manufacturing Engineering - Foundation Degree
Start Date: 13th September 2021
Code: PHFB01974
Higher Education
Full-time
Ballymena
Course Information
We are currently not accepting applications for this course. To make an enquiry or register your interest please email the course contact below. Applications for 2022/23 will open in January 2022.
Essentials
Duration: 2 Years Full-time
Start date: 13th September 2021
End date: 26th May 2023
Information Event: Y

Fee for 2021/2022 Academic Year:
£2500 - View available payment options.
---
Course Content
Modules include:
Manufacturing Processes
Engineering Mathematics
Professional Studies, Quality & BIT
Engineering Science
Mechatronics and Fluid Power
Engineering CAD
CAD/CAM
Mechanical Systems & Materials
Industrial PLCs & Robotics
Energy & Maintenance Systems
Work Based Learning
A Certificate of Higher Education in Engineering is available on successful completion of all Level 4 units.
NEW Gallaher Trust Scholarship
The Gallaher Trust Scholarship aims to improve educational and employment opportunities for young adults (18+ years) living within the wider Ballymena area (BT42/BT43 and some areas within BT44).  The Gallaher Trust will pay course fees of up to a maximum of two years. Details including selection criteria and conditions are outlined within the application form. Completed application forms must be submitted to scholarships@nrc.ac.uk by 16 August.
---
Assessment Methods
Each module is assessed by using a range of assessment methods.
---
Course Update
Ulster University validated programmes Covid-19 Frequently Asked Questions

Please note that due to redevelopments at Ballymena (
---
University Connections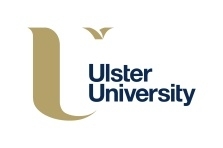 ---
A minimum of 64 UCAS tariff points comprising a pass grade in at least one STEM subject at Advanced GCE level. Candidates must have studied Maths or Physics to at least Level 3.
BTEC Level 3 Extended Diploma (MPP) in an Engineering Programme.
BTEC Level 3 Diploma (MM) in an Engineering Programme.
Alternative qualifications as approved by the University as the validating body.
GCSE English minimum Grade C or approved equivalent.
GCSE Maths minimum Grade C or approved equivalent.
In circumstances where there are more applications for the course than there are places available, the College reserves the right to select candidates from those achieving the highest grades.
Where applicants do not meet the necessary entry requirements, students may be directed to study an appropriate BTEC Level 3 qualification in Engineering.

Where applicants wish to have prior education and/or experience taken into account, they should contact the relevant Course Director by 10th August, as an application deadline will apply.

Please Note: If a course is over-subscribed the college reserves the right to enhance the entry criteria.
---
Students successfully completing the course will be suitable for full-time employment and/or progression to full-time and part-time degree in related disciplines. Foundation Degree students with appropriate grades will be eligible for exemption from the first year of related degree programmes at the University of Ulster.
---
Farm Lodge Buildings
Ballymena
BT43 7DF
028 2565 2871
Contact
Karla Kosch Send email