Engineering & Science
Motor Vehicle - Traineeship Level 2
Start Date: 4th September 2023
Code: PTFC02073
Essentials
Duration: 2 Years Full-time
Start date: 4th September 2023
End date: 6th June 2025

Attendance at an information session is required.

Course fee: FREE (Eligibility criteria may apply)
---
The NI Traineeship provides a high-quality vocational education and training programme for those who aspire to work within a specific sector. If you are employed or will have an employer in place for when you are due to start the programme you may be ready to join the apprenticeship programme.
Full details of both programmes are available below:
---
Course Content
The motor vehicle course allows you to gain a broad range of knowledge and experience in vehicle maintenance and repair and will help you to prepare for a career as a skilled vehicle technician.
Units include:
Vehicle Servicing
Engine technologies
Vehicle Electrics
Chassis dynamics and design
Transmission applications
---
Course Update
Please note from September 2024, all courses are planned to move to the new Coleraine campus.
---
You must:
Have a minimum of a Level 1 qualification defined as 4 GCSEs at grades D-G including Maths grade D and English grade E or equivalent.
Attend an information session.
If you do not meet the entry requirement you may be able to join the Traineeship programme on an introductory phase. Full details will be provided at the information session.
In the event of oversubscription, the College reserves the right to apply enhanced criteria. See our Traineeship page for more information on enhanced entry criteria and the introductory phase.
---
On completion of the Traineeship, you can progress to a Level 3 further education course or a Level 3 Apprenticeship (possibly with your work placement employer). This can lead you to Higher Education options.
---
2 Coleraine Road
Ballymoney
BT53 6BT
028 2766 0401
Contact
Admissions Send email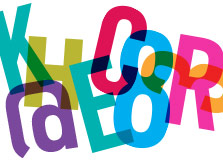 Essential Skills
All full-time students at Northern Regional College have the opportunity to improve their English, Maths and ICT skills and gain qualifications. The qualification you take will depend on the qualification you already have. If you do not have a grade C or above in GCSE English, Maths or ICT, you MUST complete Essential Skills; this will form a compulsory part of your timetable. If you are planning to go on to further study (for example university), please check if a GCSE qualification (rather than Essential Skills Level 2 equivalent) is required. For those who have a GCSE grade D in Maths or English, we offer a GCSE fast-track course.
Show Essential Skills courses