Hospitality, Tourism & Sport
Physical Activity, Fitness and Exercise Science - Level 3 Diploma (Active IQ)
Start Date: 4th September 2023
Code: PFFN01118
Essentials
Duration: 2 Years Full-time
Start date: 4th September 2023
End date: 6th June 2025

Course fee: FREE (Eligibility criteria may apply)
---
Course Content
The Active IQ Level 3 Diploma in Physical Activity, Fitness and Exercise Science aims to provide learners with the broad base of knowledge and skills to work in a variety of customer-facing roles within the active leisure industry, including fitness instructing, personal training and leisure operations, as well as being able to access higher education degree programmes
This qualification is designed for individuals as part of a two year college study programme. During the qualification learners will cover the following:
Anatomy, physiology and nutrition and how it relates to exercise and fitness.
Roles and career pathways available in active leisure.
Planning and instruct safe and effective exercise and physical activity sessions.
How to deliver safe and effective personal training sessions.
How to deliver exceptional customer service.
How to manage own personal and professional development.
Entrepreneurship and marketing
How to market and sell products and services.
How technology is used within physical activity, fitness sport and exercise
Learners can then choose to specialise in fitness and exercise, health and wellbeing, physical activity or leisure operations.
Learners will achieve at the end of the 2 years:
Active IQ L2 Gym Instructor
Active IQ L3 Personal Trainer
Active IQ Level 2 Award in Circuits
Active IQ Level 2 Award in Kettlebells
Active IQ Level 2 Award in Understanding Nutrition, Performance and Healthy Eating
Active IQ Level 2 Award in Safeguarding and Protecting Children and Vulnerable Adults
This qualification has been approved for the DfE Performance Tables as a Technical Level and attracts UCAS points:
D -48
M – 32
P – 16
---
Course Aims
The qualification has been designed for:
Individuals who wish to work as a fitness instructor or personal trainer
Individuals considering a career in active leisure
Individuals wishing to access higher education programmes
---
Assessment Methods
Coursework/Project.
Multiple Choice Examination.
Portfolio of Evidence.
Practical Demonstration/Assignment
---
There are no specific entry requirements.
Learners should be able to demonstrate their capability to study at level 3.
Some experience of gym-based exercises, including free weights, is highly recommended.
The course requires physical exertion and individual participation is essential, so a degree of physical fitness and mobility is necessary.
There is an element of communication (discussing, presenting, reading and writing) involved, therefore learners should have basic skills in communication at a minimum Level 2
In circumstances where there are more applications for the course than there are places available, the College reserves the right to select candidates from those achieving the highest grades.
---
Students who successfully complete the qualification can progress to further education such as Level 3 90 Credit Diploma or Extended Diploma in Sport or gain employment in Sports Centres, Leisure Centres or Outdoor Activity Centres.
---
400 Shore Road
Newtownabbey
BT37 9RS
028 9085 5000
Contact
Admissions Send email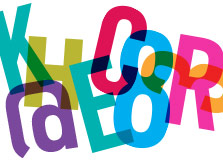 Essential Skills
All full-time students at Northern Regional College have the opportunity to improve their English, Maths and ICT skills and gain qualifications. The qualification you take will depend on the qualification you already have. If you do not have a grade C or above in GCSE English, Maths or ICT, you MUST complete Essential Skills; this will form a compulsory part of your timetable. If you are planning to go on to further study (for example university), please check if a GCSE qualification (rather than Essential Skills Level 2 equivalent) is required. For those who have a GCSE grade D in Maths or English, we offer a GCSE fast-track course.
Show Essential Skills courses