Hospitality, Tourism & Sport
Sports Coaching and Development - Level 3 National Extended Diploma
Start Date: 4th September 2023
Code: PFFN02083
Essentials
Duration: 2 Years Full-time
Start date: 4th September 2023
End date: 6th June 2025
Information Event: Yes

Course fee: FREE (Eligibility criteria may apply)
Additional fees:
£125 Irish FA Registration Fee and Kit (cost to be confirmed)
---
Course Content
The Pearson BTEC Level 3 National Extended Diploma in Sports Coaching and Development is equivalent in size to three A Levels and offers learners the opportunity to progress to Further study and Higher Education. The qualification is mapped and endorsed by CIMSPA 'Coach' and 'Safeguarding and Protecting Children' professional standards. CIMSPA endorsement allows learners to apply for CIMSPA membership after successfully completing this programme, and is therefore recognised by employers as being suitable for entry to employment in the role of a multi-skills sports coach in the sport development sector.
Units covered
Year 1
Mandatory Units
Careers in the Sport & Active Leisure Industry
Health, Wellbeing & Sport
Developing Coaching Skills
Optional Units
Nutrition for Physical Performance
Practical Sports Application
Fitness Testing
Year 2
Mandatory Units
Applied Coaching Skills
Research in Project in Sport
Sport Development
Self-employment in Sport and Physical Activity
Optional Units
Rules, Regulations & Officiating in Sport
Sports Pyschology
Additional Qualifications
As part of the course, you will also have the opportunity to achieve coaching awards as well as:
Active IQ Level 2 Award in Understanding Nutrition, Performance and Healthy Eating
Active IQ Level 2 Award in Safeguarding and Protecting Children and Young People in Sport and Active Leisure
Optional Irish FA qualifications:
Futsal Introductory Award
Grassroots Introductory Award
Football Fundamentals
Level 1 Coaching Award
Futsal Referee Award
Futsal Level 1
Full Referee Award
Football for All Workshop
OCN Level 2 in Football Business
IFA Roles Volunteers and Staff
Show Racism the Red Card
Coaching Disabled Footballers
If you are accepted onto this course without a Grade C or above in Maths and/or English you will be required to complete the relevant Essential Skills qualification. This will be a compulsory part of your timetable.
This course will entail completing an AccessNI.
---
Course Aims
To provide the necessary knowledge and skills to gain employment in the wide variety of Sports Careers.
To investigate also the breadth of the Sports Industry, from Health and Fitness; Coaching Teaching and Instruction; Sports Therapy; Health Promotion; Sports Development; Countryside Recreation and Outdoor Pursuits.
To establish a basis, through appropriate achievement, for continuing education and career development. A Level 3 BTEC Extended Diploma is a practical workrelated course. You learn by completing projects and assignments which are based on realistic workplace activities and demands.
---
Special Features
Recognised coaching qualifications in a variety of sporting disciplines.
Visits, guest speakers and involvement in local Sports Development Projects.
Team building residentials.
---
Assessment Methods
Continuous Assessment through assignments and practical activities.
---
Applicants should have at least 4 GCSEs at Grade C or above, or other relevant qualifications, or appropriate work experience. In circumstances where there are more applications for the course than there are places available, the College reserves the right to ask for higher grades.
---
Due to a wider choice of optional units, this course allows learners to access employment and self-employment in varying areas such as:
Coaching in different tourist locations ie sports centres, leisure centres and/or outdoor activities centres
Working towards delivering sport curriculum in schools or
Working towards running their own coaching company.
Alternatively learners can progress to university or college to study a degree or a BTEC Higher National in subjects such as:
Sports Studies
Leisure Management
Recreation Management
Teacher Training
---
400 Shore Road
Newtownabbey
BT37 9RS
028 9085 5000
Contact
Admissions Send email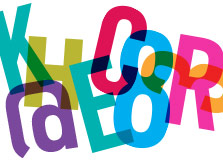 Essential Skills
All full-time students at Northern Regional College have the opportunity to improve their English, Maths and ICT skills and gain qualifications. The qualification you take will depend on the qualification you already have. If you do not have a grade C or above in GCSE English, Maths or ICT, you MUST complete Essential Skills; this will form a compulsory part of your timetable. If you are planning to go on to further study (for example university), please check if a GCSE qualification (rather than Essential Skills Level 2 equivalent) is required. For those who have a GCSE grade D in Maths or English, we offer a GCSE fast-track course.
Show Essential Skills courses