Business & Computing
Supply Chain and Logistics - Higher Level Apprenticeship (HLA)
Start Date: 18th September 2023
Code: PHPN1013
Essentials
Duration: 2.5 Years Part-time
Start date: 18th September 2023
End date: 19th January 2026
Day: Mon
Time: 18:30-21:30
Information Event: Yes

Course fee: FREE
---
Course Content
A Higher Level Apprenticeship is a work-based programme which helps you to learn while you earn, and gain a recognised qualification. Working with your employer for four days per week, you attend college one day per week, and undertake a Foundation Degree in Logistics and Supply Chain, that is validated by Ulster University.
You will undertake modules in Transport, Logistics, Supply Chain, Compliance, Warehousing and much more. As well as developing your practical skills, other specialist modules underpin your professional development, giving you the personal skills that you need to succeed in the Supply Chain and Logistics industry
This course is specifically aimed either at new employees who want to start work before undertaking a full-time degree course, or at existing employees whose roles are changing significantly. The qualification articulates into the proposed Ulster University's Bachelor of Science Degree in Business with Supply Chain, for apprentices who wish to further progress their learning.
Given the demand for Supply Chain and transport and Logistics graduates, Higher Level Apprenticeships provide an excellent pathway for people who want to gain a higher education qualification, without running up the levels of debt associated with attending university full-time.
This course is currently being validated by Ulster University. Modules include:
Level 4 Modules (Year 1)
Introduction to Transport, Logistics & Supply Chain Management
Accounts and Financial Management
Marketing & Procurement
Compliance (Health and safety, legislation, regulation, CPC, customs)
Inventory & Warehousing & Fulfilment
Automation and Technology
Level 5 Modules (Year 2)
Transport & Logistics Operations & Planning
Leading and Managing People
Operations & Supply Chain Management
Organisations & Strategic Management
Logistics, Transport or Supply Chain Work Based Project (Themed)
The course duration is 2.5 years and apprentices will achieve Ulster University Foundation Degree in Supply Chain & Logistics.
Companies currently recruiting higher level apprentices include Woodsides, Manfreight, DFDs, Montgomery Transport and McConaghy Refridgerated Distribution.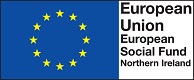 ---
Special Features
Due to the specialist nature of this course students will be taught by industry experts working along side Northern Regional College skilled lecturers to ensure full compliance with the state of this sector at this present time.
---
Assessment Methods
The modules are assessed with a challenging blend of examinations and coursework. The course provides a fantastic opportunity to enter the fast moving world of Supply Chain, Transportation and Logistics both locally and worldwide.
Many assessments in the course are structured on real-life industry scenarios that students will face in their future careers. There are opportunities to meet Supply Chain professionals, industrial visits and guest speakers. An additional module to enhance your employability is also be included as part of the programme. This programme of study is likely to include enrichment components which are aimed at enhancing your employability.
---
Candidates must:
Be at least 18 years on or before 1 July in the year you start your course and must satisfy the general entry requirements.
Have 64 UCAS tariff points and GCSE Mathematics and GCSE English at Grade C (equivalent essential skills will be accepted in place of GCSE). Where mature students wish to have prior education and/or experience taken into account, in lieu of meeting the full course entry requirements, they should contact the relevant Course Director or Admissions by 12th August, as an application deadline will apply. It is at the College's discretion to consider APEL enquiries after the date stated.
Be a new employee in, or about to take up a permanent remunerative employment offer, or an existing employee moving to a new job role that requires a substantial amount of learning and skills development commensurate to the apprenticeship pathway. An exception may be made if an individual is already on an apprenticeship pathway at a lower level, with the HLA providing a progression route without the need to move to a new job role. It is the employer's responsibility to ensure this criteria is met.
Be employed by a company with a permanent base in Northern Ireland, have a contract of employment in place, be contracted to work a minimum of 21 hours per week (which includes day release/off-the-job directed training) with one employer, and in receipt of the appropriate wage.
Have achieved all necessary entry qualifications determined by the relevant sector.
Pass any entry tests specified by the relevant sector.
Be the minimum school leaving age in Northern Ireland.
NOTE: you may start your employment up to a maximum of 6 months prior to the commencement of your off-the-job training. The College will require a copy of your contract of employment and a wage slip to provide evidence that you are employed.
Third country nationals, including European Union (EU), European Economic Area (EEA) and Swiss Nationals and their family members, are eligible to undertake a HLA provided they have a right to live and work in the UK. See HLA page for further details.
Please note if a course is over-subscribed the College reserves the right to enhance the entry criteria.
In circumstances where there are more applications for the course than there are places available, the College reserves the right to select candidates from those achieving the highest grades.
---
400 Shore Road
Newtownabbey
BT37 9RS
028 9085 5000
Contact
Admissions Send email