Hospitality, Tourism & Sport
Travel and Tourism - Traineeship Level 2
Start Date: 4th September 2023
Code: PTFC01116
Essentials
Duration: 1 Year Full-time
Start date: 4th September 2023
End date: 7th June 2024
Information Event: Yes

Course fee: FREE (Eligibility criteria may apply)
---
The NI Traineeship provides a high-quality vocational education and training programme for those who aspire to work within a specific sector. Full details of the programme is available below:
---
Course Content
Modules Include:
The travel and Tourism Industry
Marketing and digital media for Tourism
Customer Service in Travel and Tourism
Exploring Global Holiday destinations
---
Course Aims
The Level 2 qualification is a practical, work-related course. You will learn by completing projects, role plays, industrial visits and assignments that are based on realistic workplace situations, activities and demands.
---
Special Features
In addition to classroom teaching and in support of your studies, there will be visits to local facilities, visitor attractions and tourism events, masterclasses and practical demonstrations from guest speakers and industry experts. You will also have the opportunity to partake in an induction programme which is designed to introduce you to your new classmates and teaching staff on top of a trip which will help develop your knowledge of the local tourism industry.
Work placement
You will be required to complete a work placement within the travel and tourism industry.
---
Assessment Methods
A range of assessment methods will be used both practical and written.
---
Course Update
Please note that due to ongoing major campus construction projects courses at Ballymena, Coleraine and Ballymoney may be relocated to alternative suitable locations as required.
---
You must have: A minimum of 4 GCSE's grade D-G or equivalent, which should include at least an E in Maths and D In English. If you do not meet the entry requirement you may be able to join the Traineeship programme on an introductory phase. Full details will be provided at the information session.
In the event of oversubscription, the College reserves the right to apply enhanced criteria. See our Traineeship page for more information on enhanced entry criteria and the introductory phase.
---
You may proceed to a level 3 qualification in a variety of subject areas, for example Travel and Tourism or Tourism with Aviation Operations, Business and IT. Alternatively you could progress directly into employment in a wide range of sectors such as Travel Agency, Airlines, Airport, Accommodation or other tourism and aviation related industries.
---
Beresford Avenue
Coleraine
BT52 1HJ
028 7035 4717
Contact
Admissions Send email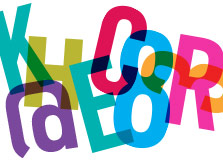 Essential Skills
All full-time students at Northern Regional College have the opportunity to improve their English, Maths and ICT skills and gain qualifications. The qualification you take will depend on the qualification you already have. If you do not have a grade C or above in GCSE English, Maths or ICT, you MUST complete Essential Skills; this will form a compulsory part of your timetable. If you are planning to go on to further study (for example university), please check if a GCSE qualification (rather than Essential Skills Level 2 equivalent) is required. For those who have a GCSE grade D in Maths or English, we offer a GCSE fast-track course.
Show Essential Skills courses