Home / Corporate / Missions and Values
Missions and Values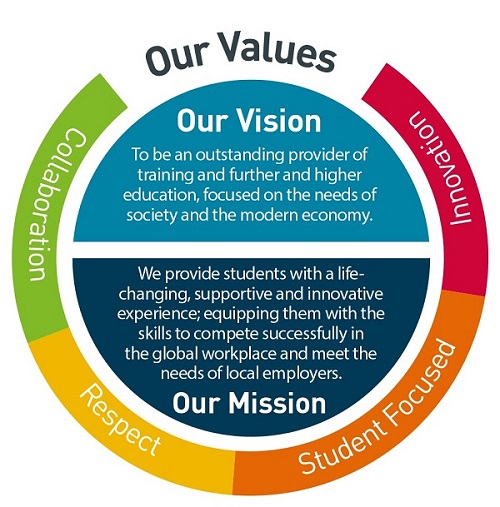 Priorities
Improved Learner Outcomes
By 2022 we will have...
improved student success rates.
improved the student experience and increased student satisfaction.
improved quality and self-evaluation scores across all occupational areas.
Improved Infrastructure and Learning Environment
By 2022 we will have...
completed the build of the first of our two new campuses (Coleraine) and make progress in Ballymena.
modernised our business processes across all areas of College business.
transformed teaching operations through increased use of digital technology.
Improved Capacity and Productivity
By 2022 we will have...
become an employer of choice with a respected, engaged, skilled and talented workforce.
optimised our relationships with external partners, stakeholders and community and diversified our income base.
improved our productivity while maintaining operational efficiency.