Home / Current Students / Examinations
Examinations
Role of Examinations Team
The Examinations team aim to provide internal students with an effective and efficient service when overseeing and administering the whole exams process whilst adhering to the JCQ regulations. This may include managing timetable clashes, ensuring special requirements are met and liaising with external awarding bodies.
The exams team will provide information on:
Closing dates for examination entries
Examination entry and registration fees
Dates, times and venues of examinations
Dates of result and certification issue.
Contacting the Examinations Team
Across Northern Regional College, there are Examination Offices situated on all main sites – Ballymoney, Ballymena (Trostan Avenue), Coleraine, Magherafelt and Newtownabbey. When contacting the exams team, please direct your query to the exams office where you studied your course.
Ballymena (Farm Lodge & Trostan Avenue) and Magherafelt ta.exams@nrc.ac.uk
Coleraine and Ballymoney cr.exams@nrc.ac.uk
Newtownabbey na.exams@nrc.ac.uk
Certificates
All certificates (except those for Ulster University) will be posted to the student's home address. It is important that the address held in students' records is accurate to ensure you receive your certificate without any issues. Higher Education certificates can either be presented at the Higher Education Ceremony which is normally held in December or collected from the Exams Office of the campus you attended. Ulster University students who prefer to collect their certificates must contact their exams office to arrange a date and time to collect their certificate, they are required to bring photographic identification with them, unfortunately your certificate cannot be released without this.
Information for All Candidates
Closing date for Summer 2024 GCSE exam entries is 26th January 2024.

*Photographic identification must be brought to ALL examinations. Please ensure you are in the examination room at least 15 minutes prior to the commencement of the exam.*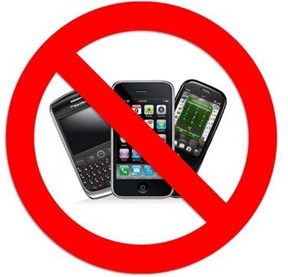 IPODs, Mobile Phones, MP3/4 Players, Smartwatches, No Potential Technological/Web Enabled Sources of Information are prohibited from the examination room. Possession of unauthorsied items, such as a mobile phone, is a serious offence and could result in DISQUALIFICATION from your examination and your overall qualification.
Unique Learner Numbers
Northern Regional College uses Learner Registration Service (LRS) to obtain Unique Learner Numbers (ULN) for students and private candidates registering with an awarding body through Northern Regional College. Please click here for information on Learner Record Service, Unique Learner Numbers and Personal Learner Records
Northern Regional College works with the following examination boards: