Home / Apprenticeships / Apprenticeships
Apprenticeships
Online Apprenticeship Event
Didn't get a chance to join us online for our apprenticeship event, don't worry you can catch up and revisit these resources as and when suits you!! #NIAW2021
Find out more about our Traineeship/Apprenticeship programmes
Listen to some of our employers and apprentices sharing their experiences
Find out more about how to find an employer
Watch course videos on Traineeship/Apprenticeship subject areas
Check out our Frequently Asked Questions
Book a 'call back' with our Training Support Team
---
Work-Based Learning
Work-based learning is the term that is used to refer to courses, such as Apprenticeships, that provide you with real-life work experiences whilst applying academic and technical skills to enhance your employment opportunities.
Apprenticeships
Apprentices are employed as full-time members of staff and typically work for an employer three to four days a week. One or two days a week is spent at college, studying for nationally-recognised qualifications in the same profession as the apprenticeship.
Apprentices must find their employer. Check out some tips on how to find an employer below.
Some employers may require GCSEs on entry
It might be possible to do an apprenticeship with a current employer
Apprentices work all year round, but their college classes run from September to July
Employers pay for the day the apprentice is in college, meaning they receive a full-time wage in accordance with the national minimum wage
Details and restrictions
Apprentices must be aged 16 or above. Restrictions apply for those over 25.
Employers must be based in Northern Ireland
ApprenticeshipsNI 2017 is part-funded through the Northern Ireland European Social Fund (ESF) and the Department for the Economy (DfE)
Around 600 apprentices train with Northern Regional College every year and we're expanding to include a broader range of professions. Apprenticeships are a popular way to learn skills, get qualifications and kick start a career.
---
Browse our Apprenticeship programmes below:
Barbering
Brickwork
Carpentry & Joinery
Catering and Professional Chefs (Galgorm)
Civil Engineering
Electrical Installation
Engineering
Food and Beverage Service
Hairdressing
Motor Vehicle
Plumbing
Accountancy - Higher Level Apprenticeship
Computing - Higher Level Apprenticeship
Construction - Higher Level Apprenticeship
Construction Engineering with Surveying - Higher Level Apprenticeship
Engineering - Higher Level Apprenticeship
Logistics and Supply Chain - Higher Level Apprenticeship (Subject to Approval)
---
Tips on How to Secure an Employer
Gaining an apprenticeship is one of the best career moves that you can make. You will gain valuable skills and qualifications and get paid while you are training. BUT you cannot start your apprenticeship unless you have secured a suitable full-time employer.
To make things easier, here are a few useful tips to assist you in your quest for an apprenticeship or work placement:
Consider working with a suitable employer over the summer months to give you a better insight into the industry in which you are thinking of a career.
Remember to check that you are adequately covered by the employer's insurance and that you have also received suitable Health and Safety training.
Get on the phone, email or arrange to meet with as many local companies/employers as you can. Remember to have an updated Curriculum Vitae (CV) ready to hand over, post or email to the employers.
Contact your local Careers Service, school careers teacher to get useful information on your chosen career as well as help in preparing your CV. There is a lot of online support to help you as well: www.nidirect.gov.uk/campaigns/careers
You can contact the Department for the Economy Careers Service by phone Monday to Friday 9am – 5pm on 0300 200 7820.
Check for companies advertising apprenticeship opportunities, especially during summer months, in the paper or online e.g. Facebook. Here is a list of useful websites to help with your search:
www.yell.com – useful for all types of employers
www.thomsonlocal.com – useful for all types of employers
www.trustmark.org.uk – useful for all trades
www.ratedpeople.com – useful for all trades
www.gumtree.com – useful for joiners
www.aphc.co.uk – useful for plumbers
www.needaplumber.org – useful for plumbers
www.niceic.com – useful for electricians
www.eca.co.uk – useful for electricians
---
Apprenticeship Vacancies

Devlin Mechanical Ltd are currently recruiting an apprentice Plumber. Send your CV to accounts@devlinmechanical.com or phone 028 7965 0401.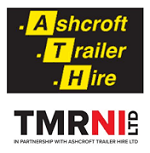 Ashcroft Trailer Hire are recruiting a Heavy Vehicle Apprentice for a workshop located in Newtownabbey. For details on the application process and programme eligibility contact Sean McAleese on 07554 118467.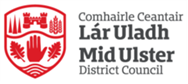 Apprenticeship opportunity for Heavy Vehicle Apprentice Technician in Mid Ulster Council area. Find out more about the role and eligibility criteria. Apply online. Closing date is 26 August.
MBIN Truck & Van are currently recruiting for the Mercedes-Benz Commercial Vehicle Apprenticeship Programme. Places are available in Mallusk and Dungannon Depots. For further information contact Sean McAleese on 07554 118467.
Moore Concrete is currently recruiting Apprentices to join their growing team. Find out more about roles and duties including eligibility criteria. Apply online at https://www.moore-concrete.com/careers. Closing date is 30 August.
Cubic Transportation Systems apprentice opportunity. For full details apply online.
---
---
Document Downloads
Employer Details Form
Medical Verification Form (Electrical Installation AppNI only)
Vision Verification Form (Electrical Installation AppNI only)
---
For further information please contact:
Sean McAleese, Training Manager
028 2566 4266 or 07554 118467
sean.mcaleese@nrc.ac.uk