Home / Businesses / Innovation
Innovation
With the input of our expert staff your innovation projects could be delivered cheaper, faster or with a greater return on investment. We can support you with your Research and Development (R&D) including new product development, business process enhancements and with technologies to improve efficiency and promote growth in your business or organisation. Contact us now.
---
Case Studies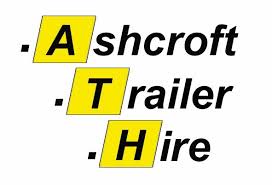 MIG & TIG Welding
Profile
Ashcroft Trailer Hire Ltd began life as a haulage business in the early 1960s. The company is an established supplier of lease hire and contract hire haulage equipment. They also build, refurbish, service and maintain haulage equipment for a wide variety of companies in Northern Ireland, Ireland and the UK mainland.
Challenge
Ashcroft Trailer Hire's growth strategy is to expand its design and manufacturing capability by developing haulage products and services that are 'new to firm'. This will include producing more complex higher value added fabricated and machined components in steel and aluminium that meet increasingly higher customer expectations as well as road safety standards. Having invested in new welding equipment for Metal Inert Gas (MIG) and Tungsten Inert Gas (TIG) the company recognise that their lack of skills are now the limiting factor to meet this higher value added work.
Solution
Northern Regional College proposed a programme of bespoke upskilling which included:
Health and safety focused on elements of specialised welding i.e. fume management.
MIG welding set-up, defects, terminology & symbols. Specific, high level welds & joints and welding positions in MIG welding.
TIG welding set-up, defects, terminology & symbols. Specific, high level welds & joints and welding positions in TIG welding.
Component fixing in welding particularly on aluminium and steel parts
Benefits
By introducing higher level welding skills, Ashcroft Trailer Hire will increase the quality of the existing steel and aluminium fabricated components and will produce and deliver new or improved products and services to the haulage industry. The introduction of advanced welding processes and equipment will enable Ashcroft Trailer Hire to produce more complex products through multi-positional welding, both in MIG and TIG and a wider range of materials. This innovation will lead to improvements in products, services, processes and the ability to meet customer demands with regard to quality assurance.
Client Feedback
"This up-skilling will allow us to be more focused on customer demand for our current products and services but will also help to drive our growth strategy to include new product development. This is a welcome addition to our skills and will now allow us to focus on product quality and reducing our costs, making us more competitive." Robert Ashcroft, Managing Director
---
Advanced Robotic Engineering

Profile
Chieftain Trailers is a family run business which was established by John Quinn over 30 years ago. Today Chieftain has more than 40 products in their extensive range.
Challenge
Due to the competitive nature of the business sector that Chieftain Trailers are in, they are always striving to make improvements to their product range & customer experience by affecting product quality, equipment efficiency, lead times & customer service. They have realised that the need for robotic welding of some components will have a significant part to play in driving greater success in the areas mentioned above. Without the development of staff in advanced programming of robotic welding cells, the company cannot hope to improve significantly on their existing baseline measures of productivity, product quality and product standardisation. The skills deficit exists in programming knowledge associated with these robots and how to achieve the best results, quality of weld and minimise any chance of distortion or warping due to heat.
Solution
Northern Regional College proposed a programme of bespoke upskilling which included:
Robot safety requirements
Fundamentals of programming structure focused on robotic welding and welding applications
Industry standard approach to modifying/editing robot programme positions
Storing robotic welding programmes using the appropriate storage facilities
Inputs/outputs and error codes and how these have a relationship to the programming required.
Benefits
Through this programme of upskilling, Chieftain have a much more developed knowledge of programming their robots for their products. The major benefit for Chieftain is that they have competent staff who are confident in using the systems and developing programmes. An additional impact is that the company will start to design parts with the robot welding as an option and Paul and his team will be able to reduce the lead time of product hopefully by using these new skills. . This upskilling helps to develop the competency levels of staff and improve their confidence in using the systems and developing programmes for the robotic welding of products.
Client Feedback
"We now have a much better understanding of the robotics systems as well as specific training aimed at these robots and their welding ability will lead to definite process improvement. We will now have a much more consistent welding on some of our larger components as well as larger volume parts will be welded using the robots, freeing up our skilled welders to be working on non-standard jobs." Paul Quinn, General Manager.
---
CNC Fabrication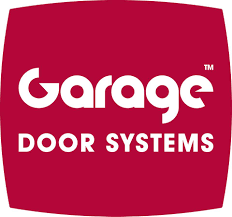 Profile
Garage Door Systems were established in 1993 and have been the fastest growing garage door manufacturer in the UK and Ireland over the last decade. All their doors are manufactured and assembled in their factory premises in Ballymena and distributed throughout the UK and Ireland.
Challenge
Garage Door Systems have recently invested in a large CNC punching machine and CNC press brake for cutting and folding sheet metal. As they purchased the equipment second hand, there is no aftersales training available from the supplier except at a large cost. Garage Door Systems have a unique requirement for a higher level of upskilling in the use of CNC sheet fabrication equipment focusing in on the approach to their specific product as well as looking at how to set up production facilities for their new product that they are developing. They also require upskilling on the best approach to process their product in order to make the manufacturing process as efficient as possible. Without the support in this area they will continue to use existing processes and approaches, which may lead to delays and possible issues in the future.
Solution
Northern Regional College proposed a programme of bespoke upskilling which included:
Program utilisation and how best to nest the components with the optimum sheet size.
Optimisation of the break press programmes with the operator/programmer
Floor lay out designs to facilitate material flow.
5s and KanBan concept training to aid with the development of the new production area with particular focus on the assembly of the new product.
Benefits
A key outcome of this training is that Garage Door Systems now have the grounding in fabrication technologies which they can then develop further to provide a platform where they can focus on the sustainability of the new equipment and processes involved and on the production of the new components in a more efficient and effective manner. It provides the ability to look at new techniques associated with this process which is new to the company and allows them to continue the development of products with these manufacturing techniques in mind.
Client Feedback
"We now have enhanced skill levels to adapt to a potential market opportunity for our new product. We have developed skills in how to deal with manufacturing our own products and aim to continue to develop this. Innovation in the approach to product manufacture as well as how the product flows through the company. This is a radical change for GDS and we aim to grow this area." Jim Kearns, Operations Director.