Strategic Plan
Our Vision
"To be the FE College of choice, providing lifelong learning opportunities for all, through innovative, high-quality education and skills training, supporting the Northern Ireland economy to be globally competitive."
Our Plan
Northern Regional College has a Strategic Plan with ambitious aspirations to achieve by 2025. Staff across the College and members of the Governing Body were involved through various engagement activities to help develop and form the plan throughout 2022.
The full Strategic Plan is available to read:
Strategic Plan 2022/23 - 2024/25
Our Values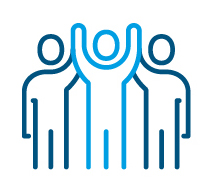 Respect
x
We will treat everyone we engage with in a respectful manner, valuing contributions made.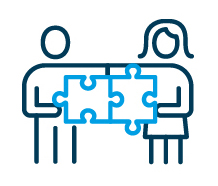 Inclusivity
We will embrace and promote equality and provide an open and welcoming environment for all.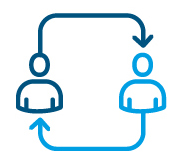 Collaboration
We will engage proactively with internal and external stakeholders, including our Sponsor Dept, DfE and other NI Government Depts, building strong, respectful partnerships to achieve joint goals.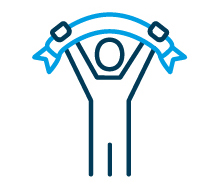 Excellence
High standards, excellence and continuous improvement will underpin everything we do.
Integrity
We will demonstrate integrity in all of our engagements, internal and external to the College.
Ambition
We will not be limited in the scale of our ambition for our learners, partners and local community. We will ensure that we deliver new, innovative, high-quality provision aligned to business and community needs.
Our Priorities
Learners
To provide an agile, responsive, sustainable curriculum aligned to the 10X Strategy and local business and community needs.
To equip learners with the skills to make positive impact in the workforce and wider community.
To improve academic standards and associated learner outcomes.
To provide learners with an enriching experience during their studies with the College.
Professional Services
To attract, recruit, develop and retain highly skilled, motivated and professional talent.
To embed an open, transparent, high performing culture demonstrated through independent evidence.
To provide facilities that support delivery of our refreshed curriculum and achieve environmental sustainability.
To provide value for money and effective governance in delivery of our services.
Partners
Through horizon scanning, to proactively identify emerging skills and requirements and partnership opportunities.
To be an integral and first choice partner in local community planning and skills development.
To maximise opportunities to secure income from alternative funding streams.
To develop an instantly recognisable brand that enhances the College's reputation.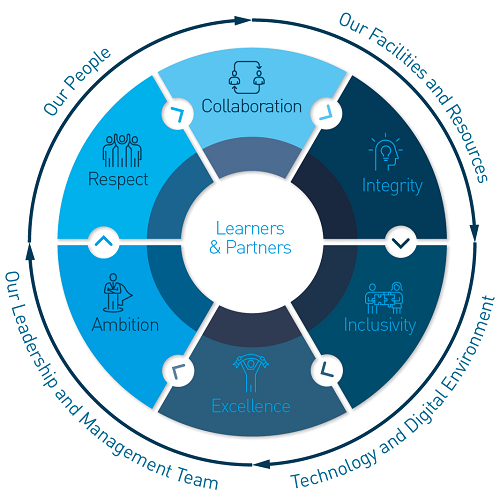 A range of videos have been created by staff and students to explain and further explore the Strategic Plan. Our people are at the centre of everything we do. Hear what they have to say about the future of the College.