Business & Computing
Business Studies - BSc Hons
Start Date: 14th September 2022
Code: YHPX0143A1
Higher Education
Part-Time
Ballymena
Course Information
We are currently not accepting applications for this course. Applications for 2023/24 will open in January 2023.
Essentials
Duration: 2-3 Years Part-time
Start date: 14th September 2022
End date: 17th May 2025
Day: Wed
Time: 13:00-21:00
Information Event: Yes

Fee for 2022/2023 Academic Year:
1 Module - £456
2 Modules - £912
3 Modules - £1368
4 Modules - £1824
---
This degree prepares you for a career in business, commerce or the public sector. It concentrates on students acquiring and applying knowledge in a dynamic and ever changing modern business world. The course also provides you with the knowledge and skills which are vital to successful performance in a competitive workplace.
Please note that due to campus redevelopment Ballymena and Coleraine courses may be relocated to alternative suitable locations.
---
Course Content
The course is designed to equip you with a broad range of subjects specifically focused on a business career. The modules are identified below, but will be dependent on individual progression routes.
Operations Management
Accounting for Business Decisions
Managing People
Total Quality Management
Strategic Human Resource Management
Marketing Management
---
Course Aims
The aim of the BSc (Hons) Business Studies course is to provide business education which will engage and challenge students and ultimately produce employable graduates who can develop and thrive in a professional business career. Graduates will be able to evaluate information and arguments and make sound judgements based on facts and demonstrate the ability to communicate these effectively. They will also be able to assume responsibility for situations and be equipped with appropriate decisionmaking skills to manage within complex environments.
This course allows students to top up their Level 4 and 5 business qualifications to Level 6. To allow students to develop their business knowledge and skills essential for the world of work.
---
Special Features
Graduates may be eligible for exemption from parts of the qualifying examinations for admission to a number of professional bodies including those concerned with accounting, marketing and personnel management.
---
Assessment Methods
Assessment is by a combination of assignments and examinations.
---
Course Update
Please note that due to ongoing major campus construction projects courses at Ballymena, Coleraine and Ballymoney may be relocated to alternative suitable locations as required.
---
University Connections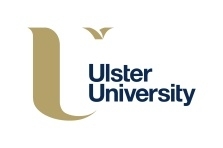 ---
Applicants should have a Foundation Degree, HNC or HND business related qualification or equivalent and GCSE Mathetmatics and English at Grade C or above (or equivalent).
Please Note If a course is over-subscribed the college reserves the right to enhance the entry criteria.
Where mature students wish to have prior education and/or experience taken into account, in lieu of meeting the full course entry requirements, they should contact the relevant Course Director or Admissions by 12th August, as an application deadline will apply. It is at the College's discretion to consider APEL enquiries after the dates stated.
---
Over many years graduates in Business Studies have demonstrated that they possess a combination of knowledge and skills which is attractive to a wide range of potential employers. The career opportunities available include management level positions in finance, production, purchasing, personnel, marketing and so on, both in Northern Ireland and further afield. Many graduates are also in the Public Sector, pursuing successful careers in the Civil Service, government agencies and other public sector organisations. Graduates may also proceed to postgraduate studies in the University of Ulster or elsewhere for the award of Diplomas, Masters degrees or Doctorates in a variety of disciplines.
---
Trostan Avenue Building
Trostan Avenue
Ballymena
BT43 7BN
028 2563 6221
Contact
Admissions Send email