Hospitality, Tourism & Sport
Hospitality and Tourism Team Member - Traineeship Level 2
Start Date: 4th September 2023
Code: PTFC01102
Essentials
Duration: 2 Years Full-time
Start date: 4th September 2023
End date: 6th June 2025

Course fee: FREE (Eligibility criteria may apply)
---
The NI Traineeship provides a high-quality vocational education and training programme for those who aspire to work within a specific sector. Full details of the programme is available below:
---
Course Content
The objectives of the OCN NI L2 Diploma in the Principle and Practices of the Hospitality and Tourism Team Member will enable learners to gain skills and knowledge relation to the following:-
Concierge, guest services and Front desk operations
Tourist information
Food and beverage services including barista and wine service
Basic food preparation and food safety
Accommodation and housekeeping services
Customer services and processing payments
Health and safety
Teamwork and communication
---
Special Features
This exciting new course has been designed by Hospitality and Tourism employers to allow learners to sample across a wide range of roles in the sector. It has a strong emphasis on the 'soft skill' development needed in to embark on a number of careers in a range of establishments for example bars, restaurants, cafes, conference centres, banqueting venues, hotels, tourist information centres and visitor attractions. Learners will not only develop practical skills enabling them to access the workplace immediately, but the course will also help them make informed decisions about their future career choices. This is an excellent programme where you will gain many sought after skills and confidence while working in a busy environment.
---
Assessment Methods
This course is assessed at the end of the programme by a practical observation, multiple choice test and a professional discussion, The qualification will be a graded overall as Pass/Merit/Distinction.
---
Course Update
Please note from September 2024, all courses are planned to move to the new Coleraine campus.
---
You must be at least 16 years old and have an interest in the hospitality and tourism sector. A minimum of a Level 1 qualification defined as 4 GCSEs at grades D-G including Maths and English grade E or equivalent.; If you do not meet the entry requirement you may be able to join the Traineeship programme on an introductory phase. Full details will be provided at the information session.
See our Traineeship page for more information on enhanced entry criteria and the introductory phase.
---
This Diploma will allow learners to progress to a range of programmes for example Travel and Tourism, Food and Beverage Service or an apprenticeship in a similar work related area.
---
2 Coleraine Road
Ballymoney
BT53 6BT
028 2766 0401
Contact
Admissions Send email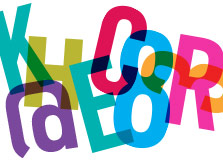 Essential Skills
All full-time students at Northern Regional College have the opportunity to improve their English, Maths and ICT skills and gain qualifications. The qualification you take will depend on the qualification you already have. If you do not have a grade C or above in GCSE English, Maths or ICT, you MUST complete Essential Skills; this will form a compulsory part of your timetable. If you are planning to go on to further study (for example university), please check if a GCSE qualification (rather than Essential Skills Level 2 equivalent) is required. For those who have a GCSE grade D in Maths or English, we offer a GCSE fast-track course.
Show Essential Skills courses