Hospitality, Tourism & Sport
Sport and Exercise Sciences - Level 3 National Extended Diploma
Start Date: 4th September 2023
Code: PFFC02084
Essentials
Duration: 2 Years Full-time
Start date: 4th September 2023
End date: 6th June 2025
Information Event: Yes

Course fee: FREE (Eligibility criteria may apply)
---
Course Content
The Level 3 National Extended Diploma in Sport & Exercise Science is a practical and work-related course where you will learn by completing projects and assignments that are based on realistic workplace situations, activities and demands. As well as learning about the employment area you have chosen, you will develop the skills you need to pursue a career in sports science. This course is equivalent to three A Levels which means when you will have the opportunity to enter employment in the sports and leisure sector or progress to university or College to study a related higher education programme.
What will you study?
Units include:
Anatomy for Sport and Exercise
Sport and Exercise Physiology
Sport and Exercise Psychology
Sports Biomechanics in Action
You will also have the opportunity to gain supplementary support and coaching to enhance your football ability and athletic development to pursue a career in football such as:
Up to 10 hours additional training per week delivered by UEFA License coaches
20+ College football games per year
Scholarship opportunities in America
Fitness testing every 8 weeks (STATSports, Veo camera analysis)
If you are accepted onto this course without a Grade C or above in Maths and/or English you will be required to complete the relevant Essential Skills qualification. This will be a compulsory part of your timetable.
---
Assessment Methods
All units are assessed, and graded and an overall grade for the qualification.
---
Course Update
Please note from September 2024, all courses are planned to move to the new Coleraine campus.
---
Applicants should have at least 4 GCSEs at Grade C or above, or other relevant qualifications, or appropriate work experience. In circumstances where there are more applications for the course than there are places available, the College reserves the right to ask for higher grades.
---
Level 3 BTEC Extended Diplomas are valued by employers and higher education (universities and colleges). The Level 3 BTEC Extended Diploma in Sport & Exercise Sciences provides a very good preparation for going onto a BTEC Higher National or a degree in Sports Science and related subjects.
If you want to get a job straight away depending on your specialist units you could work in:
Sports psychology
The health and fitness industry
Sports development
Sports injuries clinics
Coaching
If you decide to go to university or college you could take a degree or a BTEC Higher National in subjects such as:
Sport and exercise sciences
Sports science
Sports studies
Physical education
Coaching science
B Ed (to go into teaching)
---
Beresford Avenue
Coleraine
BT52 1HJ
028 7035 4717
Contact
Admissions Send email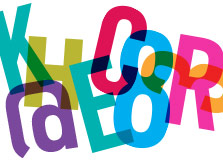 Essential Skills
All full-time students at Northern Regional College have the opportunity to improve their English, Maths and ICT skills and gain qualifications. The qualification you take will depend on the qualification you already have. If you do not have a grade C or above in GCSE English, Maths or ICT, you MUST complete Essential Skills; this will form a compulsory part of your timetable. If you are planning to go on to further study (for example university), please check if a GCSE qualification (rather than Essential Skills Level 2 equivalent) is required. For those who have a GCSE grade D in Maths or English, we offer a GCSE fast-track course.
Show Essential Skills courses