Home / College Life / Campus Redevelopment / Ballymena
Ballymena
Project Update
The Ballymena new campus project is currently out to tender with the plans to appoint a main contractor in 2021 and open for the start of the academic year 2024/25.
Project Outline
Our plans are for one campus for Ballymena with a new build on the existing Farm Lodge site, with the closure of Trostan Avenue and Lamont Building.
In the main building, the innovation zone will be a flexible area that can be adapted for a wide range of activities including cross curriculum project based learning, conferences and performances. The training restaurant and hair and beauty salons will, at set times, be open to the public to provide our students with the opportunity to train in a live environment. The new campus will have a stand-alone sports hall that can be available to be hired for external community activities.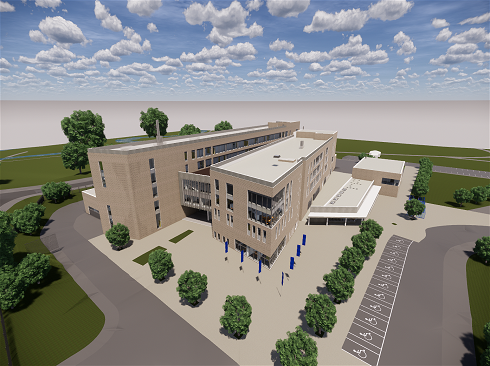 The construction will be taken forward on a phased approach, with minimal decanting requirements to minimise disruption to students by continuing to use the existing buildings at Trostan Avenue and Farm Lodge throughout the construction. The supporting infrastructure works in Ballymena is scheduled to commence in the summer of 2021, and the new campus buildings are currently scheduled to open for students for the start of the academic year 2024/25.