Built Environment
Brickwork - Apprenticeship Level 2
Start Date: 1st September 2020
Code: C00926 FLF1A
Further Education
Full-time
Ballymena
Course Information
We are currently not accepting applications for this course.
Essentials
Duration: 2 Years Full-time
Start date: 1st September 2020
End date: 24th June 2022
Information Event: Y

---
What is an Apprenticeship?
As an apprenticeship you are employed as full-time members of staff and typically work for an employer four days a week. One day a week is spent at college, studying for nationally-recognised qualifications in the same profession as the apprenticeship.
You must find your own employer
Some employers may require GCSEs on entry
It might be possible to do an apprenticeship with a current employer
You work all year round, but your College classes run from September to July
Employers pay for the day the apprentice is in college, meaning you will receive a full-time wage at least in accordance with the national minimum wage
Details and restrictions
Apprentices must be aged 16 or above. Restrictions apply for those over 25.
Employers must be based in Northern Ireland
ApprenticeshipsNI 2017 is part-funded through the Northern Ireland European Social Fund (ESF) and the Department for the Economy (DfE)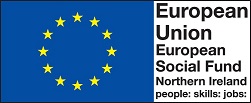 ---
Course Content
An apprenticeship in brickwork combines the practical hands-on experience of the workplace with the knowledge and understanding and practical skills gained in the college classroom and workshops.
Units include:
Construct masonry structures in brick including cavity wall structures, block work structures and solid wall structures
Form door and window openings and form joint finishes
Read and extract information from drawings and specifications, conform to general workplace safety guidelines, security and waste management controls
Construct complex masonry structures such as arches, chimneys, fireplaces decorative features and curved walling
What will I gain?
National recognised qualification.
Good practical skills.
An awareness of safety issues especially when working at heights and carrying loads.
The ability to work as part of a team.
City & Guilds Essential Skills in Numeracy, Literacy & ICT (If applicable) City & Guilds Employability Award City & Guilds Personal & Social Skills Award
Access to the Digital Learning Environment (DLE)
---
Special Features
Employer presentations, Industrial Site Visits and Skills Compeitions. Bonus Payments - you will receive £160 in Year 1 and £200 in Year 2.
---
Assessment Methods
Continuous assessment throughout the course of practical workshop and theory tasks. Evidence of competency can be obtained through observations in the workplace, physical products of work, reports, plans, photographs, online assessments, witness testimony, discussion and questioning.
---
ApprenticeshipsNI Level 2: To be eligible to enter ApprenticeshipsNI programmes Level 2/Level 3 Apprenticeship provision, an unemployed person must: have attained the minimum school leaving age of 16; have or be about to take up permanent paid employment with a Northern Ireland-based company and be contracted to work a minimum of 21 hours per week (including day release/ off- the-job training) with one employer; have the potential to successfully complete all the requirements of the appropriate Level 2/Level 3 Apprenticeship Framework; meet any health requirements (eg colour vision) specific to the occupation of their choice; have achieved any necessary entry academic qualifications (eg GCSE) determined by the relevant sector for the apprenticeship and approved by the Department for the Economy; and pass any entry tests specified by the relevant sector/employer and approved by the Department for the Economy.
In addition if you are an existing employer you must: Be in permanent remunerative employment with a Northern Ireland-based company from day one of the apprenticeship; be contracted to work a minimum of 21 hours per week (including day release/off-the-job training) with one employer; and meet all the other eligibility criteria as set out above.
---
Achievement of Level 2 ApprenticeshipsNI offers possible progression to ApprenticeshipsNI Level 3.
---
Farm Lodge Buildings
Ballymena
BT43 7DF
028 2565 2871
Contact
Sean McAleese Send email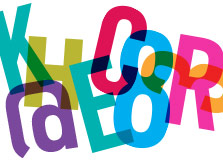 Essential Skills
All full-time students at the Northern Regional College have the opportunity to improve their English, Maths and IT skills and gain qualifications. The qualification you take will depend on the qualification you already have. If you do not have a grade C or above in GCSE English, Maths or ICT, you MUST do Essential Skills. This will form a compulsory part of your timetable.
Show Essential Skills courses